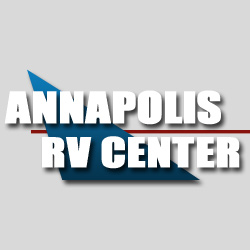 The website features informative content, a clean design, and an RV reservation system catered to both PC users and those with mobile devices.
Annapolis, MD (PRWEB) April 10, 2013
Annapolis RV Center announced this week the release of its recently redesigned and mobilized website, so users utilizing a mobile device or tablet will find information on the site to be easily accessible. With an organized layout and mobile-ready navigation system and design, the site also offers customers a quick and simple way to both reserve RV rentals and find parts for or service their own motorhomes.
In keeping up with today's technology, Annapolis RV Center opted to redesign its website to enable a better display of its content and design for all browsers and mobile devices. Users of the site will find it just as simple to rent motorhomes when using either a smart phone or their computer.
To assist in marketing the company's assets to a wide audience, Annapolis RV Center has also revitalized its content to better appeal to customers. Users will find each page to detail service and rental options, and those the company's social media channels are now offered easy access to Twitter, Facebook, and Google+.
With help from the Indianapolis-based company, The Web Guys, Annapolis RV Center has produced a site that emphasizes a clean design, unique content, and a structured system of navigational links. Focusing on these elements, both The Web Guys and Annapolis RV Center expect the revamped and mobile-ready site to produce more web traffic and subsequently more customers for the company.
About Annapolis RV Center
Located in Maryland, Annapolis RV Center provides its customers with newer RV and motorhome rentals, as well as RV parts and servicing in Annapolis, Baltimore, Washington DC, and all surrounding areas. More details about the company and its available services and rental options can be found at its website, http://www.annapolisrv.com, or by calling them directly at 410-280-0800.