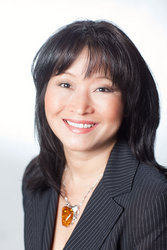 I tell buyers what they need to hear, not what they want to hear. That's a trait of mine. It's important to be realistic.
Ann Arbor, MI (PRWEB) March 7, 2011
A new buyer's agent has joined Piper Partners.com at Keller Williams Realty Ann Arbor and is available now to negotiate on behalf of buyers relocating to the area.
Karolynn Schofield joined the team of Ann Arbor real estate specialists in January, adding special expertise on Saline, MI, a city named for its natural salt springs and known for good living, great schools well-kept historic and modern homes.
For Piper Partners.com, Schofield has specialized knowledge to offer both first-time homebuyers looking for step-by-step instruction on the complicated buying process and seasoned relocation pros looking for an insider's perspective on the area. Schofield joins a team of dedicated, full-time real estate agents serving Washtenaw, Wayne and Oakland counties - especially the communities of Ann Arbor, Ypsilanti, Saline, Dexter, Canton, Plymouth and Northville. Schofield, a real estate agent and Saline resident since 2001, built her own home in Saline with her husband of 19 years, Ron, an architect and general contractor.
She joins a team of specialists in the Downtown Ann Arbor Loft and Condominium market. Often, the team works with medical residents and doctors relocating to Ann Arbor to work at the University of Michigan Health System or St. Joseph Mercy hospitals. Both health systems are expanding. St. Joseph Ann Arbor recently opened an E.R. for seniors and will complete nearly $300 million of renovation and expansion work in 2011, while UMHS plans to open a new C.S. Mott Children's Hospital in November 2011. The team works to help those relocating to town rent and purchase homes and condos.
In any case, with any buyer, Schofield's signature is her cut-to-the-chase honesty. "I tell buyers what they need to hear, not what they want to hear," she said. "That's a trait of mine. There are times when I tell buyers, 'You should not be purchasing.' It's important to be realistic."
Listing and buyer specialist Andy Piper said Schofield's skills as a negotiator will serve buyers in the Ann Arbor real estate market well. "She's great at negotiating on behalf of the buyer looking to find the perfect home at the right price," he said.
Buyers appreciate what Schofield has to offer.
A recent satisfied customer writes: "I know there was a lot of frustration and red tape to get through and we owe all of the progress made to you. As far as I am concerned you are a master of your craft and the reason for where we are today. We can't express how truly appreciative we are for all you have done. Thank you and hope to keep in touch."
Saline is built from an inner core of 20th Century Victorian and bungalow homes ringed by modern homes and shopping and amenities. A mid-1990s housing boom may have slowed, but there is still growth in the quaint Michigan town, said Larry Osterling, executive director of the Saline Area Chamber of Commerce. Saline has been named in the "Top 100 Places to Live" list by CNN/Money Magazine three times since 2005, which lauded the town of 8,700 for its hometown pride and eclectic display of modern and historic buildings.
Piperpartners.com was among the top ten Keller Williams teams in sales in the State of Michigan in 2010, an honor spurred on by advanced online home search tools for buyers to search by home by neighborhood or condominium development. Additionally, the team specializes in short sales and can work with homeowners to avoid foreclosure
###