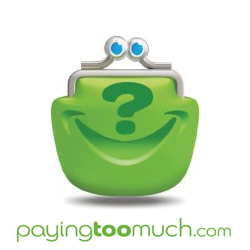 Buy-to-let may look pretty compelling but you need to remember that when you buy an annuity you buy a guarantee that come what may you will receive the monthly payment.
Chichester, UK (PRWEB UK) 21 June 2013
In light of recent comment (ThisIsMoney Apr 19, 2013) in the press about the effect of quantitative easing on the pension income of hundreds of thousands of retiring customers in 2013, PayingTooMuch.com have conducted an analysis of the much discussed option of using buy-to-let property portfolios as an alternative to saving in a pension and then buying an annuity.
Many people have buy-to-let properties which they see as their 'pension' – either from the income they get each month or the capital which is hopefully growing – or both. "But are bricks and mortar really a better bet for retirement income than an annuity? We think not," says Alison Richards from payingtoomuch.com.
"Supposing the rental income from a £250,000 buy-to-let property is £900 per month, or £10,800 per year with a deduction of £100 per month, or £1,200 per year for running costs, this would give a net income of £9,600 (before personal taxes).
"The yield on the buy to let property investment would be 3.84% which in theory is index linked as over the longer term rental incomes should rise in line with inflation. However, if the property had cost half that at £125,000, then the yield would be double at 7.68% and all the time the capital value would be maintained, taking into account the residential housing market fluctuations and that it could take up to six months to return the capital."
"This may look pretty compelling, but you need to remember that when you buy an annuity, you buy a guarantee that, come what may, you will receive the monthly payment."
"This guarantee may make the annuity rate look a little lower than say a residential property investment. But the annuity payment will not stop unlike rental income if there is a period when the property is vacant and there are no unexpected bills to pay for repairs."
"There will be no troublesome tenants who cause disturbance or damage. And the annuity continues for life, which means in full force during any period of illness or incapacity."
"And with any investment, there is the 'sleep easy' test - some annuity holders may spend time in a residential care home and in these circumstances would not want the bother of managing individual investments. They would prefer the peace of mind of knowing that the annuity just pays the income come what may."
Alison Richards
PayingTooMuch.com
ali(dot)richards(at)payingtoomuch(dot)com