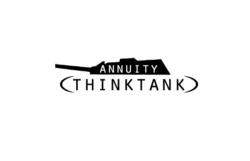 free annuity comparison tool
Houston, Texas (PRWEB) January 25, 2012
Annuity Think Tank, the #1 site for everything about annuities, is attracting interest from financial advisors with their most recent free annuity comparison tool. The annuity comparison software is the latest value add to be found on their website and only requires a free registration to have full access. Once registered, advisors can peruse through almost every available fixed, fixed indexed, MYGA, and SPIA annuity in the marketplace. Advisors can also perform advanced annuity searches by state, age of client, bonus, and annuity term.
As financial advisors and retirement income experts are turning to annuities when discussing lifetime income options, the need for annuity comparisons is essential. Moreover, the need for reliable annuity and income information has never been more critical. Annuity Think Tank's recent annuity comparison software has the power to compare up to 3 annuities side by side, along with detailed specifications on each annuity.
About Annuity Think Tank
Annuity Think Tank's vision is to be the first place advisors and consumers come to for innovative annuity solutions, unbiased annuity education, annuity research, and the most comprehensive annuity information on the web. Consumers, if you are interested in learning more about your current annuity, a new annuity, or basic to advanced annuity concepts, please visit the consumer site, Theannuitythinktank.com, for more information. Advisors and financial professionals, please visit our site designed for you at Annuitythinktank.com. For further questions contact us toll free at (855)888-6494 or email us at info(at)annuitythinktank.com. We appreciate any and all feedback including new video ideas, blogs, and annuity concepts.
###