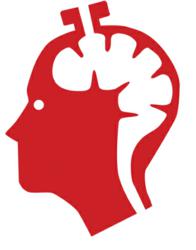 Leading Social Media consulting firm partners with rising Financial Marketing company and launches the best financial digital branding service.
Houston, TX (PRWEB) April 19, 2012
Annuity Think Tank announces a strategic partnership with Financial Social Media Group. Annuity Think Tank's latest upgrades to their advisor digital marketing program created such a demand from financial professionals that they became overwhelmed by the volume of advisors requesting access to the exclusive program. Annuity Think Tank also experienced unexpected demand from financial professionals that wanted to take their practice to the next level by way of digital marketing and social media.
Instead of trying to reinvent the wheel, Annuity Think Tank contacted the leading social media marketing firm in the finance industry, Financial Social Media Group, and created a platform for their advisors who insisted on having the very best and largest social media presence in the industry. The resulting multi-tiered platform can now provide a custom website, national press release, personalized video, on site SEO, protected geographic territory, featured advisor status on companion website network, compliant content, pay per click options, and more.
About Financial Social Media Group
Financial Social Media Group's niche is in the financial services industry. They specialize in teaching financial advisors, insurance agents, and financial services companies how to best combine social media and traditional marketing techniques. By utilizing social media networks like LinkedIn, Twitter, Facebook, and many others, they have developed proven systems that not only increase revenue but also decrease marketing expenses and improve overall customer satisfaction.
About Annuity Think Tank
Annuity Think Tank's vision is to be the first place advisors and consumers come to for innovative annuity solutions, unbiased annuity education, annuity research, and the most comprehensive annuity information on the web. Advisors and financial professionals, please visit our site designed for you at Annuitythinktank.com. For further questions contact us toll free at (855)888-6494 or email us at info(at)annuitythinktank.com. We appreciate any and all feedback including new video ideas, blogs, and annuity concepts.