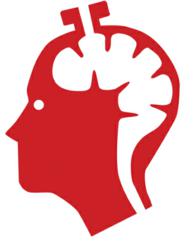 Legacy One Financial is "Your Safe Money Source" for South West, Florida
Fort Myers, Florida (PRWEB) February 28, 2012
A Fort Myers, Florida Retirement Income and Asset Preservation Firm, Legacy One Financial, teamed up this week with Annuity Think Tank to create a new educational retirement income website called Annuity Florida. The new informative retirement website will feature daily retirement and income planning content including blogs, articles, and retirement focused white papers. "Annuity Florida" will also highlight relevant retirement videos focused on the importance of contractually guaranteed lifetime income.
Many of the latest retirement studies reveal that baby boomers are completely rethinking retirement. Instead of looking for growth and high returns, the fear of outliving their nest egg has turned the focus to preservation of principal, safety, and income. As baby boomers and retirees in Fort Myers and other parts of Florida search the web for the best retirement information, the need for up to date and unbiased research is crucial. The site, http://www.annuityflorida.org was designed to make retirement education easy for baby boomers online. The site updates new retirement relevant information and articles on a daily basis. It also serves as a one stop shop for retirement education for South West Florida baby boomers.
About Legacy One Financial
Legacy One Financial is "Your Safe Money Source" for South West, Florida. The company is in the asset preservation business and only uses guaranteed products that may eliminate your losses while allowing you the opportunity for growth. Joe is an Accredited VA Claims Agent helping seniors qualify for the VA programs with total emphasis on preserving the asset for many years. Some of their specialties:

Long Term Care Funding (options available)
Annuities
Life Insurance
Long Term Care Insurance
Medicare Supplement Insurance
Final Expense Insurance
Retirement Planning
401k/IRA (new, or transfers)
About Annuity Think Tank
Annuity Think Tank's vision is to be the first place advisors and consumers come to for innovative annuity solutions, unbiased annuity education, annuity research, and the most comprehensive annuity information on the web. Advisors and financial professionals, please visit our site designed for you at Annuitythinktank.com. For further questions contact us toll free at (855)888-6494 or email us at info(at)annuitythinktank.com. We appreciate any and all feedback including new video ideas, blogs, and annuity concepts.
###