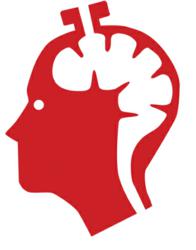 "Annuity Misconceptions" goes live this week on Youtube.
Houston, TX (PRWEB) February 05, 2012
Annuity Think Tank's video, "Annuity Misconceptions" went live this week on the web. The annuity video is four minutes long and features two animated characters attending their 40 year high school reunion. One of the characters has been living the retirement dream while his high school friend is struggling to ever retire. After a quick discussion both characters realize that the retired character was able to retire and create a lifetime income stream using an annuity. The retired character goes on to correct his friend on some of the most popular annuity misconceptions.
As retirement income topics become mainstream issues with the baby boomers entering retirement with insufficient savings, annuities will continue to be at the forefront of income vehicles. Videos like "Annuity Misconceptions" help educate by bringing both humor and unbiased consumer instruction on the importance of annuities. As more baby boomers and retirees turn to the internet for advice and tutelage, videos will play a crucial role going forward Currently, the Annuity Think Tank Youtube channel has 80 annuity videos ranging from annuity humor to in depth annuity case studies.
About Annuity Think Tank
Annuity Think Tank's vision is to be the first place advisors and consumers come to for innovative annuity solutions, unbiased annuity education, annuity research, and the most comprehensive annuity information on the web. Consumers, if you are interested in learning more about your current annuity, a new annuity, or basic to advanced annuity concepts, please visit the consumer site, Theannuitythinktank.com, for more information. Advisors and financial professionals, please visit our site designed for you at Annuitythinktank.com. For further questions contact us toll free at (855)888-6494 or email us at info(at)annuitythinktank.com. We appreciate any and all feedback including new video ideas, blogs, and annuity concepts.
###