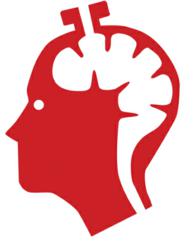 Online secrets of leading financial marketing firm finally revealed.
Houston, TX (PRWEB) April 17, 2012
The first round of the Annuity Think Tank's digital marketing platform was so successful that Annuity Think Tank came up with 2 more levels for the financial professionals that want to take their online presence to a new level. Phase 1 included a premium URL, customized website skin, built in Drip-mail lead generator, 7 financial calculators, a $900 personalized national press release, a custom video built specifically for your new site, and a protected territory. The new digital platform levels will include Featured Advisor websites on Annuity123.com and AboutAnnuity.com, 2 very high traffic websites for baby boomers. The program will also include page sponsorship on high traffic pages, consumer affiliate marketing, and the ability to participate in the Advisor Link Program. For more information on how all 3 levels compare, visit http://www.annuitydigitalmarketing.com
About the Annuity Digital Market Platform
The Annuity Digital Marketing platform was designed for today's financial advisors that need premier online branding and marketing services without the six-figure investment. The basic platform utilizes customized video, social media integration, financial calculators, streaming content, on-site SEO, and other tools built to optimize an advisor's marketing reach.
About Annuity Think Tank
Annuity Think Tank is an independent educational, research, and retirement marketing group specializing in annuities and retirement income. Annuity Think Tank's vision is to be the first place financial professionals and consumers come to for innovative annuity solutions, unbiased annuity education, annuity research, and the most comprehensive annuity information on the web. Please visit the main site, AnnuityThinkTank.com to view the Think Tank Network of website and to learn more about annuities, basic to advanced annuity concepts, and annuity calculators and white papers