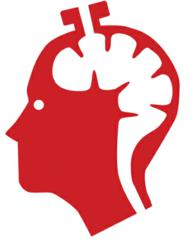 Rising interest rates don't always spell disaster for bond indices.
Houston, TX (PRWEB) May 01, 2012
The Annuity Think Tank has released its latest educational video detailing an exciting product whose performance is tied to various bond indices as opposed to equity indices. Generally interest rates and bond prices have an inverse relationship. Interest rates rise and bond prices fall and vice versa. However, a bond index looks at interest payments AND their underlying value. So even in a rising interest rate environment and bond index has the potential to realize a positive gain as long as the interest payments are greater than the decrease in value.
The new video illustrations this concept with supporting data and specific examples of bond indices showing positive return in years where interest rates rose. One such product is tied to the Barclay's Capital U.S. Aggregate Bond Index which has shown 18 years of positive returns out of the last 20 including 7 positive years during the 9 years which saw rising interest rates.
About Annuity Think Tank
Annuity Think Tank is an independent educational, research, and retirement marketing group specializing in annuities and retirement income. Annuity Think Tank's vision is to be the first place financial professionals and consumers come to for innovative annuity solutions, unbiased annuity education, annuity research, and the most comprehensive annuity information on the web. Please visit the main site, AnnuityThinkTank.com to view the Think Tank Network of website and to learn more about annuities, basic to advanced annuity concepts, and annuity calculators and white papers
The concepts in this video are for educational purposes only and should not be construed as investment advice. The historical data contained in the video was current and accurate at the time if its filming.