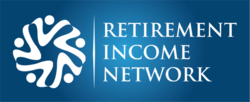 hit YouTube with a wave of fanfare, laughter, likes, and shares this week
(PRWEB) June 11, 2013
Earlier this year, Retirement Income Network released their latest marketing offering to the nation's top retirement advisors where they could put them on some of the most watched television channels in the country.
Each advisor in this exclusive marketing system has the opportunity to either use one of the proven and tested pre-recorded commercial spots, or they can come to Atlanta and film their own unique television commercial. The "Most Interesting Annuity man in the World" commercial was an example of the latter, where the advisor decided to create a handful of personalized videos.
Although this particular video will not make it on television due to the full two minute length, the RIN team wanted to film this one for the advisor's YouTube audience.
For interested financial advisors, the opportunity to be a retirement advisor "Celebrity" on television is only limited to select advisors as these packages are highly territory sensitive. There are territories still open, and it is a first come, first serve basis assuming you fit the RIN advisor criteria.
For more details on how to become a member of Retirement Income Network and to get access to this exciting television commercial opening, contact RIN here.
About Retirement Income Network
Retirement Income Network - also known as "RIN Marketing" - is an exclusive, membership only, digital marketing organization that caters exclusively to the nation's most successful retirement advisors. We have coined the term "Six-Figure Marketing Plan with a Money Back Guarantee" to accurately describe the marketing platforms that we arm each of our exclusive members with. Our membership is based on a solemn commitment from both RIN and the retirement advisor, and being a part of this elite "Network" is bigger than just growing your practice. It is about changing the rules to how the marketing game is played. It is about breaking out of the marketing box that most financial professionals have put themselves in. As we quickly turn you into a "Celebrity" among your peers, clients, and prospects, it is no wonder why this incredibly fast growing network is revolutionizing the way retirement advisors do business.