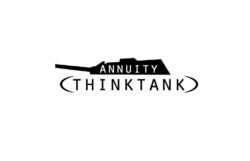 A New Animated Retirement Video Series
(PRWEB) January 30, 2012
Annuity Think Tank, the #1 site for everything about annuities, announced the plans today for a new animated video series about retirement income planning and annuities. The video series is underway and the Think Tank believes the first videos will be available by February 3rd, 2012. "Many consumers and financial advisors keep telling us that their favorite video we created was the animated "Truth about Fixed Indexed Annuities" video which has over 38,000 hits on youtube alone. As the team brainstormed about new ideas, it only seemed logical to create an educational series around the animated characters," explains Joe Simonds of Annuity Think Tank.
The team's plans are to create up to 12 total animated retirement educational videos. The videos will be free to anyone who wants to download them from their annuity website. The content will range from annuity basics, lifetime income options, and a "Truth" series where the team highlights the "Truths" about certain retirement concepts.
About Annuity Think Tank
Annuity Think Tank's vision is to be the first place advisors and consumers come to for innovative annuity solutions, unbiased annuity education, annuity research, and the most comprehensive annuity information on the web. Consumers interested in learning more about annuities, basic to advanced annuity concepts, and annuity calculators, please visit the consumer site, Theannuitythinktank.com, for more information. To suggest new annuity or income ideas, please email us at info(at)annuitythinktank.com.
###