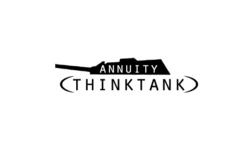 Annuity Think Tank Offers Over 30 Free Retirement White Papers
Houston, Texas (PRWEB) January 19, 2012
The Annuity Think Tank, the top website for everything about annuities, is now offering over 30 free retirement and income planning white papers on their website. Although some companies have been reluctant to give all of their educational and valuable white papers away at no cost, Annuity Think Tank believes that these need to be read by every baby boomer and retiree. "As an educational annuity website, Annuity Think Tank will never charge a fee when it comes to giving crucial retirement income information," quoted Think Tank member Franco Devivo.
These retirement income challenges leave the beloved baby boomers scratching their heads for safe and secure ways to safeguard a lifetime income stream throughout retirement. As the 10,000 baby boomers hit 65 each day for the next decade, many will be faced with the realization they will run out of money without some contractual guarantees in place. The great news is that annuities are alive and well in American. And no group seems to know everything about annuities and retirement income planning better than Annuity Think Tank.
About Annuity Think Tank
Annuity Think Tank's vision is to be the first place advisors and consumers come to for innovative annuity solutions, unbiased annuity education, annuity research, and the most comprehensive annuity information on the web. Consumers interested in learning more about annuities, basic to advanced annuity concepts, and annuity calculators, please visit the consumer site, Theannuitythinktank.com, for more information. For any ideas or comments, please email us at info(at)annuitythinktank.com. Make sure to include the best means to contact you.
###