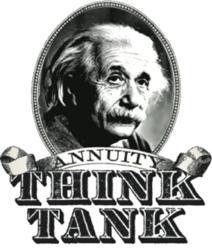 FreeAnnuity.TV was named the best overall annuity educational website
Houston, TX (PRWEB) November 15, 2011
FreeAnnuity.tv was recognized this year as the first ever dedicated annuity television website. The annuity television site offers videos from basic annuity frequently asked questions to in depth annuity features. At the end of the videos the educator gives the consumer a couple of questions to make sure they understand before ever buying an annuity.
About Annuity has scoured the web to bring together all of the best sites into one annuity hub.
AboutAnnuity ranks websites into three categories consisting of best annuity consumer site, best annuity advisor site, and best overall annuity educational site. Besides ranking the top 5 websites in each respective category, they also give a value ranking between 1 and 10 for the # 1 spot. About Annuity has ranked FreeAnnuity.tv a 9.84 out of 10 due to its list of comprehensive annuity videos and educational segments.
Ever since America transitioned from a defined benefit pension retirement plan to a defined contribution plan (401k), the need for lifetime income has been on the rise. As baby boomers and retirees are searching the web for guaranteed income options, annuities are proving to be the popular choice for a pension replacement. However, baby boomers and seniors are overwhelmed by the countless number of websites focusing on different annuity benefits. Many times the overall message is unclear due to a poorly laid out site, or biased annuity information.
FreeAnnuity.tv solves many of these issues with their unbiased videos that are simple and easy to understand for the average consumer. It also takes away the hassle from reading through tons of articles only to find it wasn't exactly what you were looking for. FreeAnnuity.tv believes getting reliable and up to date information to annuity shoppers is crucial and takes countless steps to ensure their information is truly helpful. The Annuity Television site encourages any consumer or financial advisor to submit any ideas that they would like to see covered or any topics that need further clarification. Please send all inquiries to info(at)annuitythinktank.com
###