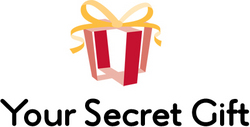 Employees who are fed up with a bad boss but afraid to speak up now have a new way to let the boss know how they feel.
Littleton, CO (PRWEB) October 15, 2010
Boss's Day, October 16, is a nationally recognized holiday to thank the boss and show appreciation for all he or she does. It's easy to honor the good boss. But how about the bad boss? Your Secret Gift has just the thing: an anonymous gift. Unfortunately, bad bosses are fairly common these days. According to the recently released 2010 Boss Day Survey conducted by Monster on behalf of Spherion Staffing Services, 34 percent of surveyed workers stated that they were "somewhat or very dissatisfied with their relationship with their boss." To make matters worse, 37 percent said their boss "has thrown them under the bus" to save his or her own skin.
Employees who are fed up with a bad boss but afraid to speak up now have a new way to let the boss know how they feel: by sending an anonymous gift from http://www.YourSecretGift.com. The range of gifts offered run the gamut, whether the sender needs to stand up to the office bully or nudge the mildly annoying. For example, for bad bosses who can be redeemed, their management skills can be boosted by sending a helpful book, such as Bob Burg's and John David Mann's best-seller The Go Giver, William C. Byham's Zapp!, or John C. Maxwell's The 21 Irrefutable Laws of Leadership. If a flood of ideas are needed to make at least one stick, there's always "Practice Random Acts of Kindness" from Conari Press.
On the other hand, if there's no hope for the bad boss, then a louder wake-up call may be in order, such as "The No Asshole Rule" by Robert Sutton. Boss is a real scumbag? How about three toy scum "bacteria" in a Petri dish, a more direct hint. The Boss Toss catapult lets the sender give the boss the heave-ho. The first season of The Office on DVD draws a comparison between the manager in question and the notoriously inept Michael Scott. The Bullsh*t Button or even a piece of realistic fake dog poop in a gift box say more than words can express.
"While Boss's Day is October 16, a bad boss can make your life miserable year round," says Your Secret Gift founder Carol Borthwick. "Everyone knows who the bad boss is, but employees are often afraid to speak up. An anonymous gift can be just the thing to let a bad boss know that their behavior is not acceptable."
Of course, secrecy is paramount. That's why Your Secret Gift protects the identity of the sender and allows gift senders to include an anonymous message with their gift. They can also communicate anonymously with the recipient on the website, for any desired follow-up.
About Your Secret Gift
Your Secret Gift LLC, (found at yoursecretgift (dot) com), offers people fun ways to send gifts anonymously to flirt, provide support and encouragement, play pranks, razz a team rival, send a bad boss a wake-up call and more. Gifts with extra attitude can be found on Your Secret Gift's sister site "The Fringe" (https://fringe.yoursecretgift.com). Items can be purchased anonymously, non-anonymously or sent to oneself. Your Secret Gift is located in Colorado and serves customers across the U.S. (Your Secret Gift has no affiliation with Monster or Spherion Staffing Services; the 2010 Boss Day Survey is quoted for information purposes only and no endorsement is implied.)
For media inquiries, contact media (at) yoursecretgift.com
###