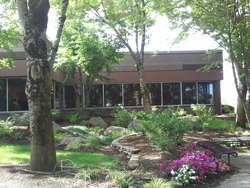 Tualatin, OR (Vocus) September 22, 2010
NetBiz reaches a new milestone by being listed on the Silicon Forest 25 list. This is an informal ranking of high tech businesses that is conducted annually by The Oregonian, a statewide newspaper.
The Silicon Forest is Portland's version of the Silicon Valley in the San Francisco Bay Area. The Silicon Forest 25 list is comprised of the biggest high-tech businesses in the Portland metro area based on the most recent annual income reports. While there are tech giants that have offices and even large campuses in Oregon, their headquarters must be in the state to be included on the list.
Because computer hardware has dominated the tech scene in Portland until recently, most of the companies on the Silicon Forest 25 list are computer hardware and software related. NetBiz is the only business recognized this year that deals exclusively in internet marketing, and is only one of five that opened its doors since 2000. (None of the five rank in the top 15).
In the last three years NetBiz has shown significant growth, tripling both number of employees and revenue since January 2007. Continued expansion on every level is the NetBiz plan, and in fact, the administrative staff is busting at the seams and planning to move into new headquarters as soon as possible.
NetBiz products include search engine placement, a wide array of social media products (such as Twitter, Facebook advertising and fan pages, blog sites and content, and proprietary analytics reports), link building campaigns, local search engine optimization (SEO), video editing and production, and lots of information to help businesses better position themselves to succeed in an internet driven world. For more information about NetBiz products and services, please go to the website at http://www.netbiz.com/contact.php. or call corporate offices at 888-847-2226.
###