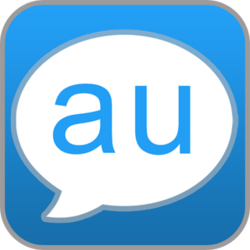 New Feature Offers Instant Access to Free Collaborative Learning Solution for Educators and Students - Initially Available for iOS
PALO ALTO, CA (PRWEB) January 15, 2013
Popular collaborative learning utility provider, Answer Underground, a mobile application that connects students and teachers with academic groups for question and answer based learning, today announced a new feature that verifies academics accounts within their user community. This feature update for the iPad application lets academics certify when correct answers are posted within Answer Underground's study groups providing a level of validation for users that does not exist elsewhere.
"Collaboration is fundamental to the education experience. The nature of how our society functions through collaboration and in this mobile age, it's intertwined through technology. We're delighted to introduce verified academic accounts to our application. This is just the first of several tools and upgrades we plan to deliver to our community that is focused on increasing academic empowerment," stated Sallie Severns, Answer Underground's Founder and CEO.
Answer Underground's new functionality is in response to its active user community, which since initial launch in May 2012 has seen its user engagement increase significantly with over 45 percent of users spending over 30 minutes in the application. Retention rates have grown to 80 percent and engagement levels show 63 percent of users returning to the application more than twice a day.
"Answer Underground provides the kind of environment, where students can pose questions, interact with each other and with academic experts, not so they can choose between A, B, or C, but so they can engage the concepts and develop their own understanding of a topic. This is how we'll educate; not by drill-and-kill, but with the audacity to think new thoughts," said Greg Garner, M.Ed, an Educational Technologist at West Ridge Middle School.
How does Answer Underground work?

Answer Underground is an education app that helps students learn by connecting them with students, educators and study groups across the country.
Users login using either Facebook, or by creating their own account.
Users can post a question, create their own study group or join an existing one on a subject of their choice.
Users can search for a subject to learn from previous student and educator collaborations and vote up or down answers within the application.
How does Answer Underground Differ from Existing Educational Mobile Services:

Built exclusively for mobile, not as an afterthought, making it agile for students to use during lectures and labs where laptops are cumbersome to wield.
Platform is open source and no integration is required to use the application.
Teachers or students can create their own study group based on existing subjects such as customized classwork and materials.
Free for students and educators.
Answer Underground is available in the Apple® App Store for iOS based devices with plans to expand to the Android market later along with new premium features. Answer Underground is available at http://www.answerunderground.com/mobile.
Answer Underground offers the following features:

Newly verified accounts for academics to approve answers within the applications validating the accuracy of users answers
Ability to control privacy settings of a user's question within a private or public study group
Advanced security filters to ensure a safe academic environment
Instant access to academics and educators from all over the US
Educators have the ability to store course information from within the app
Collaboration with students studying same subject matter from different universities or K-12 sharing knowledge
In-app notifications via push notifications when a users' question is answered
Increases teacher efficiency. Rather than a teacher responding to multiple student questions; one response to answer the same question for a large group.
About Answer Underground
Answer Underground's mission is to increase collaboration outside of the classroom via mobile study groups. Answer Underground offers an education application for iOS including the iPhone and iPad devices. The only mobile collaborative tool to help students and educators connect with academic groups through question and answer based learning. Founded in 2012 in Palo Alto, CA. For additional information about Answer Underground, please visit http://www.answerunderground.com or follow @AnswerUndrgrnd on Twitter.