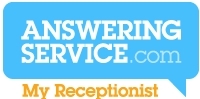 While we do the traditional live answering, and do it well, we are also bringing the advanced scripting solutions and capabilities of a large call center to small businesses at an affordable rate
Coral Gables, FL (PRWEB) August 28, 2009
Answer My Office (AMO) has announced a new answering service call center in Coral Gables, Florida called "New Generation". Being on the forefront of cutting edge telephone answering service technology (TAS), along with years of success, will be key for this new call center to stay ahead of the much anticipated Google Voice.
AMO has taken on an entire staff of expertise from managers to call center administrators, all highly qualified and experienced in the newest technology in the industry. This new team of experienced and eager professionals will provide AMO with innovation and further successes in capturing the market of small to medium businesses.
Answer My Office has provided businesses a telephony solution that is cost efficient and time saving. Not only does the service provide a call center, but outsourced voicemail, Virtual PBX services, and disaster recovery as well. It proves to be a true extension of a business and hassle-free service provision without the extra employee count. President of AMO, Peter Radnai, proclaims that this all-inclusive service doesn't exist in the industry today. "While we do the traditional live answering, and do it well, we are also bringing the advanced scripting solutions and capabilities of a large call center to small businesses at an affordable rate," he says.
The New Generation center will be able to manage various tasks within the different services provided. Following protocol, each receptionist will be able to place orders, conduct surveys, issue ticketing, manage appointments, etc. AMO completely customizes their service packages to each company, based on their needs and requirements. All of these services enable businesses to increase customer support and loyalty.
CEO and President of GMOM Marketing Group, Steven Bermeister, enthusiastically shares his experience with AMO's call center service. "To say I'm thrilled with the service would be an understatement! The custom application AMO has helped us develop to get our calls answered quickly and professionally and has dramatically increased our profit margins." Steven continues with saying, "My only regret is that we struggled with other applications before finding them."
During a period of economic pressure, AMO has innovated an affordable solution for small businesses to expand their hours of operation and cut costs at the same time. The investment of time and money hiring staff and adequately training them can be avoided by simply outsourcing your receptionist duties. Many new services are to be expected from AMO as they launch this cutting edge answering service facility.
###