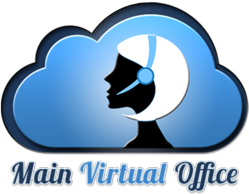 customers that signup for our answering service in January will not be charged February's service
Portland, Maine (PRWEB) January 02, 2013
Solopreneurs and very small businesses are increasingly becoming aware that they need to have a live receptionist answering their phone, so they do not lose new customers and business. Main Virtual Office, a virtual receptionist service, based in Portland, Maine, has a different model than their competitors. "Our goal is to spend less time on our customers calls, and guarantee that they will be answered and handled by a live receptionist that is familiar with their business," says Jim Plunkett, COO of Main Virtual Office. Main Virtual Office's advanced cloud based system allows automation of almost everything about handling their customers calls efficiently. As a result, Main Virtual Office can offer an industry low $79/month, for very small business customers that previously felt they couldn't afford an answering service.
"For the month of January only, Main Virtual Office is offering February's service at no charge for new customers that sign up for their answering service. This is not your fathers answering service," says Plunkett. "Customers can get text notifications for urgent messages and access and manage their messages via a web and mobile app, much like they do their email."
Main Virtual Office - Virtual Receptionists
Main Virtual Office is the only answering service that focuses on very small businesses and solopreneurs. With solopreneurs predicted to comprise half the US workforce by 2020, and 80% of callers hanging up when they are sent to voicemail, small businesses need a better solution to handle their phone calls. With Main Virtual's professional answering service and mobile app, small businesses never miss another business opportunity again and manage their messages directly from their mobile app much like they do their email.