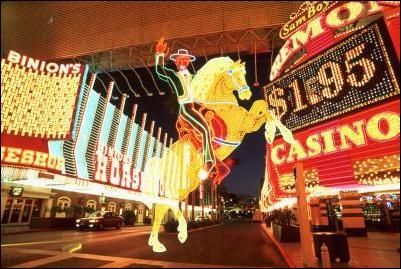 The next milestone marks a huge leap in the Hispanic population. But Successful Office has already prepared its clients for multi-cultural business demands. We offer professional, bilingual phone, answering service and call center support and informative resources on cross-cultural strategies.
New York (PRWEB) August 15, 2006 –
The Successful Office Group (http://www.successfuloffice.com)], a leading call center operator, answering service and virtual office service, is opening a Las Vegas office just as the United States' population is surpassing 300 million. According to Michael Anthony, CEO, the thriving Successful Office Group is a testament to the entrepreneurial spirit that continues to drive America.
"It is the entrepreneurs of the United States who are the trendsetters, the people who have the audacity to do what others say cannot be done," he said. "Robert Heinlein once said 'Always listen to the experts. They'll tell you what can't be done and why. Then do it'."
The Successful Office Group serves those entrepreneurs by offering call center operations, answering service and virtual office functions business people need in today's competitive business climate. Unlike other companies, Successful Office employs only American operators for American business. Services remain cost effective while providing only top quality results. Operators facilitating their call center outsourcing and answering service are paid well enough to care about doing a good job. They take time to learn about individual businesses and are assigned to a single client, so callers learn to recognize the voice and name at the other end of the answering service line.
The Successful Office Group, established in 1996, gives entrepreneurs and small businesses the technology, tools and information they need to succeed in today's extremely competitive marketplace. SuccessfulOffice.com is a pioneer in the virtual office and call center industry, offering cost-effective, US-based call center and answering service support, sales, appointment setting and order taking, state-of-the-art phone center and voicemail response solutions, English and bilingual inbound call answering, employment verification, mail forwarding, postal mail processing, scanning and emailing.
Changes to the US population are more than mere curiosities. They are trends any business person needs to understand.
"Population growth can dramatically impact our daily life and way we do business," said Anthony. "The next milestone marks a huge leap in the Hispanic population. But Successful Office has already prepared its clients for multi-cultural business demands. We offer professional, bilingual phone, answering service and call center support and informative resources on cross-cultural strategies."
Contact:
Michael Anthony, CEO
The Successful Office Group
800-716-5518
http://www.successfuloffice.com
###