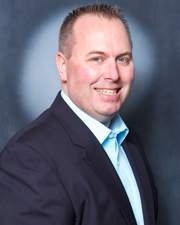 If I wouldn't have them work with me, then they can't work for you.
Hollywood, FL (PRWEB) June 19, 2013
answerQUEST, a company built on perfecting talent matching, has introduced a better way to screen candidates for temp to perm positions. Staffing by answerQUEST now uses the unique performance assessment system it developed for permanent positions to fill key roles in the temp to perm space. Conative screening measures the instinctive strengths of the candidate (their DNA) and matches that against the requirements of the employer to take the guesswork out of hiring and boost productivity.
Staffing by answerQUEST manages the overall cost of attracting and hiring the best talent, and manages the bottom line for employers by being a complete source for advertising, recruitment and screening of employees.
Quinton Thornton has been appointed Director of the division. He brings 9 years of recruiting experience and has staffed entire organizations in all roles from part time employees to top executives. "Finding the best caliber people in a competitive market, and not just any people, but those who best fit a company's culture has always been my mantra. Would I hire this person for my organization? If I wouldn't have them work with me, then they can't work for you. This has proven to be a highly successful approach especially in temporary/contract staffing," said Thornton.
Staffing by answerQUEST focuses on providing qualified and highly skilled temp to perm professionals in the positions of Marketing Director, Product Manager, Marketing Manager, CMO or CFO in verticals such as: Accounting and Finance, Supply Chain, Digital Marketing, Security, Technology and Medical Technology. answerQUEST, established in 1998 has been one of the fastest growing offices in the recruiting industry.
answerQUEST was nominated by the Wall Street Journal as one of the "Best Small Workplaces" in the United States and has been an annual finalist for the past 6 consecutive years for The South Florida Business Journal's "Business of the Year" award. answerQUEST specializes in 5 key industry sectors: Technology Sales, Security Sales Technology & Management, Medical Technology Sales, Interactive Marketing Sales, and Retail and Manufacturing.
For more information please contact Quinton Thornton at 954-278-8299 or Quinton (at) answerQuest (dot) net