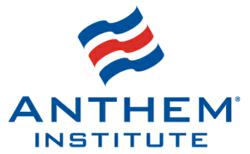 "We are so pleased that our Massage Therapy program identified this opportunity for us to open our doors to Veterans, servicemembers, and their families."

--Catherine McClarin, Campus President
Springfield, PA (PRWEB) November 16, 2011
Anthem Institute-Springfield has joined with Hands for Heroes™ to provide therapeutic bodywork at no charge to Veterans who visit the school's Massage Therapy Clinic located at the school's campus at 400 South State Road in Springfield.
The Anthem Institute Clinic will provide a predetermined number of bodywork sessions each month to help Veterans deal with stress encountered during their tours of duty, as well as physical complaints common to many servicemen and servicewomen.
"Karen Giglio, our Massage Therapy Program Chair, has been instrumental with involving our Massage Therapy students in community-based volunteer activities. We are all so pleased that she identified this opportunity for us to open our doors to Veterans and service members from our community," says Anthem College Campus President Catherine McClarin.
Hands for Heroes™ is a nationwide organization of caring health care professionals who have donated their time and skills to provide therapeutic bodywork for our Nations Veterans.
Hands for Heroes has a stated goal to provide one million therapeutic bodywork sessions to Veterans. As a Hands for Heroes Partner™, Anthem Institute-Springfield will make a significant contribution to Veterans, service members, and their families.
For more information on the organization, visit handsforheroes.net
Anthem Institute offers a Diploma in Massage Therapy. Students are trained to perform Swedish, respiratory/geriatric, sports, and spa massage applications, as well as trigger point therapy. The College's other programs include Medical Assistant, Medical Billing & Coding, Computer Networking and Security, and Graphic Designs. All programs lead to a Diploma. To learn more about Anthem Institute, please visit our site at antheminstitute.edu/springfield-pennsylvania/.
About Anthem Institute
Originally established in 1988, Anthem Institute-Springfield is part of Anthem Education, a Phoenix, Arizona-based family of schools and colleges that provides career-focused training and education programs at 23 accredited institutions in 15 states as well as online. The Anthem Education family of schools includes Anthem College, Anthem College Online, Anthem Career College, Anthem Institute, Morrison University, and The Bryman School of Arizona. For more information, visit http://anthem.edu.
For more information about our graduation rates, the median debt of students who completed the program, and other important information, please visit our website at http://www.anthem.edu/disclosures.
###