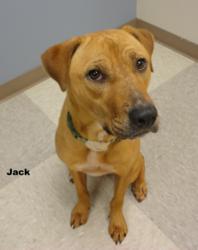 Kansas City, Mo. (PRWEB) August 07, 2012
Students in the Veterinary Technology program at Anthem College in Kansas City are learning the skills needed to be veterinary technicians, a growing field in which employment opportunities are predicted to continue increasing through 2020. While learning to assist veterinarians with a variety of procedures, students help prepare animals for adoption. Currently there are cats and dogs available for adoption. All are current on vaccinations and have been microchipped. In addition, they receive monthly flea protection and dental work, if necessary. Other preventative measures taken include heartworm testing with monthly heartworm preventative for dogs, and FIV/Felv testing for cats. Animals are spayed/neutered prior to adoption.
"The purpose of our program is to educate and train students in the field of veterinary technology. The animals taken in by the program come from local area shelters and typically require veterinary care prior to adoption, thus benefiting the students and the animals," said Sarah Martin, Veterinary Technology Instructor at Anthem College in Kansas City. "Our goal is to find good, loving, forever homes for our program animals. When one animal is adopted, we acquire another one from the shelter in its place. Therefore, the Veterinary Technology program here at Anthem College Kansas City, will continuously have animals available for adoption."
The animals available for adoption can be viewed online at Petfinder.com. The adoption fee is $25, which is then donated back to the shelters. Animals are available for adoption Monday through Friday from 9 a.m. to 5 p.m. by appointment only. To schedule an appointment, please call 819-926-4761 or email samartin(at)anthem(dot)edu.
Students in the Veterinary Technology program at Anthem College earn an Associate of Applied Science degree. Clinical courses primarily focus on small animal medicine; however, large animals, lab, avian and exotic animals also are included. Some of the courses include anatomy and physiology, nutrition, disease management, nursing, laboratory skills, anesthetic monitoring and parasitology.
Anthem College in Kansas City is located at 9001 State Line Road. For more information, please call 1-855-464-2684 or visit http://anthem.edu.
###
About Anthem Education Group
Founded in 1965 in Phoenix, Ariz., the Anthem Education Group (AEG) family of schools and colleges provides career-focused training and education programs for the healthcare, veterinary, technology, criminal justice, business and paralegal industries. AEG is comprised of 22 institutions in 15 states accredited by the Accrediting Council for Independent Colleges and Schools (ACICS), as well as an online college. The AEG family of schools includes Anthem College, Anthem College Online, Anthem Career College, Anthem Institute, Morrison University, and The Bryman School of Arizona. Specific campuses offer diplomas, Associate of Science, Associate of Applied Science, Bachelor of Science or Master of Business Administration degrees. For more information, call 866-381-6397 or visit http://anthem.edu.