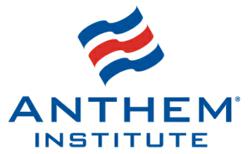 These courses are excellent CEU opportunities for graduates of our Computer Networking & Security and healthcare programs, and other industry professionals.

--Diane Gilles, Campus President, Anthem Institute-Parsippany
Parsippany, N.J. (PRWEB) February 07, 2012
Anthem Institute in Parsippany, N.J. recently introduced two new continuing education courses to complement professional development for network engineering and healthcare students and professionals.

Cisco Networking Academy has partnered with Anthem Institute to offer the Cisco® CCNA® Exploration program, which gives students a comprehensive overview of networking concepts. The CCNA Exploration curriculum is hands-on and features simulation activities that lets students develop skills and knowledge to work in networking-related programs. It also helps them prepare for CCNA certification and further degree training. The program is 280 hours long and taught over a six-month period.
BLS (Basic Life Support) for Healthcare Providers teaches cardiopulmonary resuscitation (CPR) skills to use on patients of all ages, as well as training to use an automated external defibrillator (AED) and relieve a choking victim. The course follows American Heart Association guidelines on treating infants, children, and adults. It is taught over five hours on a single day. Students who successfully demonstrate proper CPR and clearing of airway obstructions will become CPR certified.
"We are excited to offer continuing education courses that complement two of our Diploma programs," says Diane Gilles, Campus President for Anthem Institute-Parsippany. "These courses are excellent CEU opportunities for graduates of our CNS [Computer Networking & Security] and healthcare programs and other industry professionals."
The first CCNA Exploration program begins March 26, 2012 and will last through September 26, 2012. The registration and payment deadline for each of the four, five-week courses is seven days before each start date. Future dates have not yet been announced. The BLS program will be held each day from February 22-25, 2012.
Call Anthem Institute at 973-630-4900 to register for either program or to request more information.
Anthem Institute offers additional healthcare training and education programs in Massage Therapy and Medical Assistant. Its other career-oriented programs train students for careers in Graphic Design & Animation and Medical Billing & Coding.
About Anthem Institute
Originally established in 1970, Anthem Institute-Parsippany is part of Anthem Education, a Phoenix, Arizona-based family of schools and colleges that provides career-focused training and education programs at 23 accredited institutions in 15 states as well as online. The Anthem Education family of schools includes Anthem College, Anthem College Online, Anthem Career College, Anthem Institute, Morrison University, and The Bryman School of Arizona. For more information, visit http://anthem.edu.
For more information about our graduation rates, the median debt of students who completed the program, and other important information, please visit our website at http://www.anthem.edu/disclosures.
###