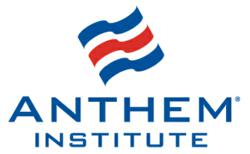 Northern New Jersey (PRWEB) March 20, 2012
Anthem Institute campuses in northern New Jersey will be hosting all-day Open Houses next Wednesday, March 28, from 9 am to 8 pm. The Open Houses will feature the schools' technology programs and allied health programs.
The three campuses, located in Jersey City, Parsippany, and North Brunswick, offer Diploma programs for people who are entering new careers or want formal training that can help boost their current employment prospects. Anthem Institute offers day and evening classes, giving students with jobs and families more flexibility with their schedules.
Persons who come to the one of the Open Houses are invited to speak with Anthem Institute staff, faculty, and students about specific programs, academics, student services, and receive information about possible financial aid options available to those who qualify.
Anthem Institute offers education and training that lead to diplomas in these programs:

Computer Networking & Security
Graphic Design and Animation
Massage Therapy
Medical Billing and Coding (Jersey City and North Brunswick only)
Surgical Technologist (North Brunswick only)
Students who did not complete a high school diploma or GED are eligible to participate in the Ability to Work program. Ability to Work applicants take a test to see if they would benefit from enrolling in certain post-secondary education and training programs. If they qualify, they work toward a GED while attending Anthem Institute and enroll in the Medical Assistant or Medical Billing and Coding programs.
Anthem Institute provides Career Services that teach students how to find and apply for jobs. Students learn how to create resumes and cover letters, how to interview and participate in practice sessions, and how to search for jobs. "Career Services was essential to help me get the job I have today," says Morgan McNerney, a Computer Networking and Security graduate from the Parsippany campus. Career Services remain available to graduates for as long as they remain in their careers.
Anthem Institute also offers a unique Graduate Quality Warranty to employers who hire Anthem graduates in their careers. The Warranty guarantees graduates' abilities to work in entry-level positions in their fields. If an employer is not happy with an Anthem graduate's performance, Anthem Institute will re-train the employee at no cost.
Please call the individual campuses for information on their Open House events:
Call the Jersey City campus at 201.876.3800
Call the Parsippany campus at 973.630.4900
For the North Brunswick campus, call 732.448.2600
About Anthem Institute
Anthem Institute is part of Anthem Education, a Phoenix, Arizona-based family of schools and colleges that provides career-focused training and education programs at 22 accredited institutions in 14 states as well as online. The Anthem Education family of schools includes Anthem College, Anthem College Online, Anthem Career College, Anthem Institute, Morrison University, and The Bryman School of Arizona. For more information, visit http://anthem.edu.
For more information about our graduation rates, the median debt of students who completed the program, and other important information, please visit our website at http://www.anthem.edu/disclosures.
###