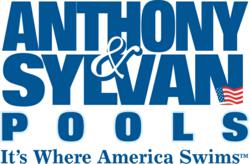 Doylestown, PA (PRWEB) May 30, 2012
Anthony & Sylvan Pools (http://www.anthonysylvan.com) is pleased to announce that the industry leading company is now designing swimming pools with Pool Studio, the most advanced 3D design and presentation software package.
After building more than 370,000 pools across the United States since 1946, Anthony & Sylvan uniquely understands the swimming pool industry. The company has become an industry leader by always staying at the cutting-edge of technological advances while remaining committed to providing customers with extraordinary swimming pools and exceptional customer service.
Anthony & Sylvan has chosen to incorporate the 3D software program Pool Studio in the design and construction process in order to continue to provide customers with the highest-quality custom swimming pools.
Tom Casey, Vice President of Sales, said, "We chose Pool Studio because we see the value in making it easy for the customer and the designer to navigate together the multitude of options available when creating truly custom projects." Pool Studio's Instant 3D lets customers immediately see design features, changes, and options, ensuring that Anthony & Sylvan designers create the custom project of the customer's dreams.
Known for innovative design, attentive customer service, and rigorous training, Anthony & Sylvan sees Pool Studio as the next step in streamlining the entire pool-building experience to ensure customers enjoy a seamless process, from the initial design consultation to construction to the lifetime warranty.
About Anthony & Sylvan Pools
Since its founding in 1946, Anthony & Sylvan Pools has built more than 370,000 pools making Anthony & Sylcan the largest pool builder in the United States.  In addition to building pools, the company specializes in a number of pool related products and services, including renovation and modernization of pools; pool chemicals, supplies, parts and equipment sold through Anthony & Sylvan retail stores located along the East Coast and through the company's online store accessed via its corporate website http://www.anthonysylvan.com; pool service along the East Coast; and other backyard needs through its Backyard Products division. Anthony & Sylvan operates in Connecticut, Delaware, Maryland, Nevada, New Jersey, New York, North and South Carolina, Pennsylvania, Texas, West Virginia and Virginia.  For more information, please visit http://www.anthonysylvan.com.
About Pool Studio
Committed to bringing Members the absolute finest program and comprehensive support, Structure Studios' swimming pool design program Pool Studio transforms standard 2D designs into a 3D virtual experience. Pool Studio's powerful format is easy to learn and simple to use. High-quality technical support, continuous software updates, and professional training workshops direct from Structure Studios ensure Pool Studio remains the state of the art. For more information, visit http://www.PoolStudio.com.
About Structure Studios
Since 2000, Structure Studios of Las Vegas, Nevada, has been creating professional 3D design software. Widely recognized as an accomplished leader in innovation and development, Structure Studios boasts some of the industry's most talented developers. Extensive experience in computer design and 3D creation has made it possible for the Structure Studios team to provide the highest quality, most realistic, and easiest-to-use real-time 3D design and presentation software in the industry. To learn more about Structure Studios, visit http://www.StructureStudios.com or call 800.778.8996.