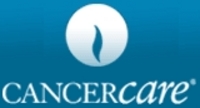 As an organization, our daily mission is to recognize the accomplishments of individuals from around the world
New York, NY (PRWEB) July 3, 2010
Stanford Who's Who's alliance with CancerCare is a manifestation of the organizations desire to not only honor the achievements of their members, but also help those in need. The Stanford Who's Who Charity Board continually embraces benevolent initiatives to fund scientific research, cure devastating diseases and improve health and human services.
Stanford Who's Who president, Anthony Casimano elaborates on their recent partnership with CancerCare, "As an organization, our daily mission is to recognize the accomplishments of individuals from around the world. Stanford Who's Who strongly supports CancerCare because at the end of the day, no matter where your professional life has taken you, cancer is a real thing that somehow affects everyone of us. We are a company that takes pride in celebrating the professional success of others, but we also realize the importance of stepping back and helping those in need. "
Stanford Who's Who members are renowned experts from a variety of different industries and fields. This allows Stanford to have a unique insight on different philanthropic initiatives on both a national and local basis. Anthony elaborates, "We are very fortunate to have some of the brightest and most highly regarded individuals from across the globe representing our organization. From renowned researchers to acclaimed physicians, our members are on the frontlines of fighting for a cure, and that is why charities such as Cancer Care are so important to us."
Founded in 1944, CancerCare provides counseling and support groups, education, and financial assistance to those affected by cancer. Last year they offered individual help to more than 100,000 people across the country. Stanford Who's Who stands behind them in their mission to fight for a cure, while helping those who are still waiting.
About Stanford Who's Who - Stanford Who's Who empowers executives, professionals and entrepreneurs around the world. Our mission is to recognize successful individuals in multiple industries by providing a forum for networking, consulting, exposure and credibility to broadening one's future success. Realizing the power of forming business and professional relationships, we have created numerous resources that our members use for a multitude of reasons. With access to thousands of professional biographies of individuals in over 100 different industries, our members utilize our database to recruit others, to announce their career accomplishments, and for lasting, valuable relationships that extend beyond our membership program. To be considered for inclusion in Stanford Who's Who please fill out the short application form below or visit The Stanford Who's Who Website.
###