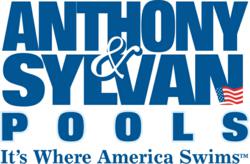 Doylestown, PA (PRWEB) September 25, 2012
Anthony & Sylvan Pools is proud to once again participate in Philadelphia Magazine's 11th annual 2012 Design Home fundraising project benefiting Ronald McDonald House. 2012 represents the 7th straight year that Anthony & Sylvan has been selected to build the beautiful Design Home Pool.
The Philadelphia Magazine Design Home is located in Newton Square, Pennsylvania and was created with today's family in mind. Philadelphia magazine partnered with Bentley Homes (Bentleyhomes.com ) to build this year's Dream Home bringing McIntyre Capron Architects'(http://www.mcintyre-capron.com )vision to life. Each room of the 6,000 square-foot Dream House was decorated by Weixler Peterson Luzi Interior Design (http://www.wplinc.com) and marries luxurious design with highly functional living areas featuring lots of open spaces that are tailored to a growing families needs
"The Design Home brought together modern living and classical design. We feel our pool compliments that vision perfectly," said Jerry Strauss, Vice President of Anthony & Sylvan. "It's an honor to be selected to build the Philadelphia Magazine Design Home Pool for the seventh year in a row. Each year we endeavor to design a dramatic swimming pool and create a unique backyard environment even better than the last, and I believe we have succeeded once again."
This year's custom Anthony & Sylvan pool features a large 8-person raised spa with stone accents, LED colored lighting, charming water features, travertine coping, a "Black Pearl" interior finish, and an elevated patio area for large parties.
The Design Home will be open for tours through October 14th, 2012. Details can be found at http://www.phillymag.com/designhome. All proceeds benefit the Philadelphia Ronald McDonald House, which provides a "home away from home" for families whose children are receiving medical treatment for serious illnesses. You can learn more about Ronald McDonald House at http://www.philarmh.org.