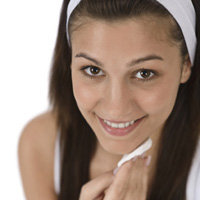 Anyone with acne issues - of any age - can achieve perfect skin with Facial Attraction's treatment plans
Melbourne, VIC (PRWEB) June 03, 2013
Last Tuesday, Facial Attraction uncovered their acne treatment campaign on the trendy Nova 100 radio station in Melbourne, Victoria. The skin professionals are also providing a massive discount of 46% for the Mediiskin Acne Prescriptive treatment, bringing the price down to only $300 for a short time. Highly experienced laser and skin clinician Ms. Monica Bewley Dip BT says, "The Nova campaign and promotion are about making the public aware of the many ways they can achieve perfect skin – and feel great about it."
No matter who the person may be, acne is scarcely considered a welcome addition to anyone's skin. Although not life threatening, the appearance of pimples and lumps creates lower self esteem and upset in both teenagers and adults.
Thankfully Melbourne's forerunner in skin and laser technology Facial Attraction can help young adults, of whom a majority use some kind of pimple medication, as well as more mature people dealing with adult acne.
"Although it's mainly teenagers and high school students who benefit from our anti-acne treatments, we do have a lot of adult clientele using the sessions in our Collins Street city location." says Ms. Bewley.
The knowledgeable therapist goes on to say, "We perform a series of treatments, depending on the severity of the individual's condition." Ms. Bewley further explains, "We use Vitamin A infusions to improve the health of the skin, blue light IPL to kill acne forming bacteria, and LED light to calm and heal."
The team at Facial Attraction believe irritated skin and acne result from a combination of hormones, lifestyle, diet and genetics; therefore, "we give them a diet plan helping them avoid acne aggravating foods and encourage specific product usage to achieve an acne free face."
Seeing so many of their clientele's skin improve, and remain that way through correct procedures and advice, the professional skin clinic decided it was time to launch their own anti-acne treatment campaign to let the public know about their expertise.
"The Nova 100 ad is aimed towards young adults going through a lot of hormonal changes" says Ms. Bewley, "but our mission to fight bad skin doesn't just apply to teenagers, anyone with acne issues - of any age - can achieve perfect skin with Facial Attraction's treatment plans."
Furthermore, Facial Attraction is offering a limited 46% off their Mediiskin Acne Prescriptive treatment, "The promotion brings the cost down to only $300, which is an incredible price. And just imagine how it'll feel having smooth, beautiful skin again – in just a matter of months."
Launching their anti-acne treatment on Nova 100 radio last Tuesday, Facial Attraction are leading the fight against embarrassing, pimply skin. To help those along the way, they're providing one of their popular treatments at a huge discount for a limited time. To schedule a free 30-minute skin consultation at one of their many Melbourne locations, call 1300 735 234 now or visit http://www.facialattraction.com.au
About Facial Attraction
Facial Attraction is a professional skin and laser clinic with 9 locations around metro-Melbourne. The leading clinicians are focused on results, integrity and affordability, which naturally lead to high client satisfaction and exceptional results. Their renowned reputation has positioned them as leaders in the aesthetic industry.
Comprised of fully qualified and accredited Laser clinicians, nurses, dermal clinicians and doctors, all their initial consultations are honest, realistic and complimentary. Make sure to contact a Facial Attraction clinic to find out more about any of their safe, effective, affordable and non-surgical treatments today.