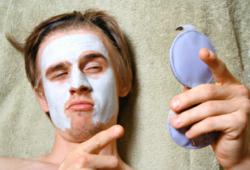 Now, men and women from the age of 40 and up are devouring the product to smooth their wrinkles & look younger, and also to fatten their wallets through our business opportunity.
Tampa Bay, FL (PRWEB) March 20, 2012
Originally developed for Stroke victims, the Beau Visage non surgical face lift product continues to provide stellar results in the industry. News reports from Fox 13 Memphis and new online testimonials are driving sales of the product on http://www.faceliftmasks.com to record numbers reports Liberty Health Network, LLC. (LHN)
"While the huge increase of sales has helped the company, the increased name recognition is igniting our sales field and our Independent Marketing Associates are benefiting financially from all of the positive press," said LHN Chief Financial Officer Tracy Grevert. "Revenues are up. Commissions paid to our marketing Associates are up. The resistance the company encountered when the decision was made to offer our anti aging face lift products thorough corporate-direct sales has been replaced with excitement in our marketing organizations. Our Associates are seeing increased traffic to their replicated web sites resulting in more sales due to the online buzz," said Grevert.
"In the last few months, we've seen a marked increased in our Face Lift products in all demographic categories. Before our direct marketing campaign was established, virtually all of our customers were women over the age of 55. Now, men and women from the age of 40 and up are devouring the product to smooth their wrinkles and look younger and also to fatten their wallets through our business opportunity," said LHN Chief Financial Officer Russell Bly.
The Anti Aging Face Lift Product may be applied at home for about $10 an application. LHN reports that many Spas and Estheticians are purchasing the product from the company for use in skin care salons. A salon application of the wrinkle smoothing product generally retails for up to $100, leaving plenty of room for profits. Individuals joining the LHN Business Opportunity can earn up to 60% on product sales to new marketing associates, creating a financial boom for all involved.
Bolstering confidence is LHN's Look 5 years younger or your money back guarantee. Purchasing the product is a risk-free proposition with such an iron-clad guarantee. Additionally, LHN reports less than 2 out of every 1,000 sales spawn any type of performance-based refund request.
About Liberty Health Network, LLC
Liberty Health Network is one of the nation's leading Direct and Internet Marketing companies with a state-of-the-art Global Distribution facility in Tampa Bay, Fl. For 12 Years, the Liberty Health Network name has been synonymous with high quality Mortechem-Free Nutritional Supplements, Anti Aging Skin Care, and Internet Web Applications. The statements made on this website have not been evaluated by the Food & Drug Administration. These products are not intended to diagnose, prevent, treat, or cure any disease.
Businesses or Individuals interested in distributing Liberty Products or requiring more information on this topic should contact Chief Operating Officer Russell Bly at (813) 774-8191 or e-mail at office(at)libertyhealthbiz(dot)com.