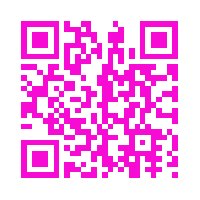 When a skeptic uses our Nonsurgical Facelift Mask and it provides noticeable results from the very fist application, skeptical turns to fanatical
Tampa, FL (PRWEB) March 25, 2012
When a product provides results, it's inevitable that unscrupulous individuals will seek to emulate it. Russell Bly, CEO of Liberty Health Network (LHN) reminds consumers to be vigilant in their search to obtain original Beau Visage anti-aging products and only order the firm's Anti-aging Facial and Facelift Mask from LHN approved sources and the company's page on Amazon.com.
"When a skeptic uses our Nonsurgical Facelift Mask and it provides noticeable results from the very fist application, skeptical turns to fanatical," said Bly.
Demand for the firm's products continues to grow, with sales to men up 83 percent over February of 2011. Amazon.com sales of Beau Visage products were up by 407 percent in Feb. of 2012 versus Jan. of 2012, a testament to the product line's efficacy and popularity.
LHN's "As Seen On TV" products encompass a complete line of powerful anti-aging products that can be purchased over the counter without a doctor's prescription. The firm's proprietary formula is available in a facial cleanser, toner, crème and moisturizer. It works on wrinkles, sags and blemishes to reduce the outward signs of aging from every day sources that includes the sun and air-borne pollutants.
LHN's exclusive formula offers fast results at affordable costs and works equally well for men and women. The Beau Visage Anti-aging Non-Surgical Facelift Crème Facial Mask helps users look five years younger with the very first application. It smooths wrinkles and lifts sagging skin for a more youthful appearance. The Non-Surgical Facelift tightens, tones and lightens blemishes without the need for expensive and dangerous surgery. It contains no salicylic or glycolic acid that can dry and damage sensitive skin.
For day or night use, the firm's Anti-aging Face Lift Mask repairs the ravages of UV rays from the sun. The fragrance-free mask leaves no greasy residue and rejuvenates skin with antioxidants and moisturizers. The specially blended formula addresses a myriad of skin conditions, including fine lines and wrinkles, loose and sagging skin and acne prone skin, along with pigmentation problems, enlarged pores, and dry, cracked skin.
The top rated Beau Visage Facial Cleanser is mild yet effective and safe for everyday use. It's hypo-allergenic formula is gentle on skin and fragrance free. Enhanced with rosemary, aloe, essential oils and acai extract, the cleanser provides skin with nourishment and protection. It cleans without harsh chemicals, tightens pores and provides an essential step in any beauty regimen.
For toning, closing pores, removing makeup and firming skin, Beau Visage Toner excels. Comprised of 11 herbs, moisturizers and witch hazel, it removes deep down dirt and penetrates the outer layer of skin to help hold in moisture.
The superior performance of Beau Visage products has made them a favorite worldwide. The company's Anti-aging Facial and Facelift Mask are highly sought beauty essentials, providing consumers with an affordable solution that protects skin, while preventing and repairing the damage from every day pollutants and UV rays for a more youthful visage.
For more information, visit the website at http://www.buyantiagingfacial.com.
About Liberty Health Network, LLC
Liberty Health Network is one of the nation's leading Direct and Internet Marketing companies with a state-of-the-art Global Distribution facility in Tampa Bay, Fl. For 12 Years, the Liberty Health Network name has been synonymous with high quality Mortechem-Free Nutritional Supplements, Anti Aging Skin Care, and Internet Web Applications. The statements made on this website have not been evaluated by the Food & Drug Administration. These products are not intended to diagnose, prevent, treat, or cure any disease.
Businesses or Individuals interested in distributing Liberty Products or requiring more information on this topic should contact Chief Operating Officer Russell Bly at (813) 774-8191 or e-mail at office(at)libertyhealthbiz(dot)com.