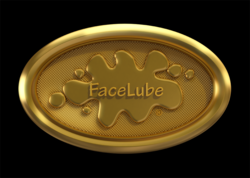 Brands are judged on a range of categories from packaging to the product results, expect to see more of these brands in the coming year as their products take lead in the beauty industry, backed by the leaders themselves
Los Angeles, CA (PRWEB) June 14, 2012
FaceLube Automotive is proud to announce that its innovative line of men's anti-aging skin care products has emerged as a finalist in the elite competition for Emerging Brands of Tomorrow hosted by the 2012 HBA Global Beauty Expo & Conference.
HBA organized a competition early this year that brought together an elite panel of judges representing some of the top brands in the beauty industry and cosmetic world to test and vote on the emerging products of 2012. FaceLube entered its line of ultra high-end men's grooming and anti-aging facial skincare products. The finalists of the elite competition are then invited to display their products at the exclusive high-energy and high-visibility SPLASH! Pavilion section on the main floor of the HBA Global Beauty Expo & Conference to take place June 19-21, 2012 at the Jacob K. Javits Convention Center in New York City.
The panel of judges included, " a jury comprised of buyers from mass and prestige, top tier beauty bloggers, online retailers, brand experts and entrepreneurs who have a demonstrated commitment to identifying, mentoring and supporting independent and emergent talent within the beauty community" according to HBA.
HBA's published guidelines state that eligibility for the competition are, "Brands with no more than 2 years in retail distribution at the time of application, brands that have an interesting development story, Brands that have documented efficacy and offer new solutions, and unique product offerings—something that is outside of the norm".
This elite panel of Beauty Industry leaders and experts explain the process by which contestants are chosen for this honor. "Brands are judged on a range of categories from packaging to the product results, the companies were ranked and accepted or denied into the SPLASH pavilion. Expect to see more of these brands in the coming year as their products take lead in the beauty industry, backed by the leaders themselves".
The HBA Global Expo & Conference, the premier beauty industry expo and conference, celebrating its 20th Year Anniversary and produced by UBM Live, states that it is, "the premiere product development source–from concept to market–for the cosmetics, personal care, skin care, fragrance and wellness industries and features a comprehensive educational program and exhibits floor. HBA visitors comprise the top prestige, mass and emerging beauty and personal care brands worldwide".
"I am honored that FaceLube has emerged from the sea of contenders this year, as a finalist in this inaugural competition. The FaceLube brand story is unique and fascinating, it's brand philosophy unprecedented. I am more than ecstatic that this elite panel of beauty industry leaders and insiders have placed their stamp of approval on the FaceLube product line and concept through their votes and we will not disappoint. If you haven't heard of FaceLube, you will soon, as FaceLube makes a SPLASH in the men's skin care market starting this year". States Candace Chen, founder of FaceLube Automotive.
FaceLube Automotive will display it's complete line up of anti-aging skin care for men, including the new VO Victor Ortiz men's anti-aging skin care, grooming and shaving product line. Come out and see FaceLube's 2013 model line-up at SPLASH Pavilion booth # 1556BB.
About FaceLube Automotive: FaceLube Automotive is the distributor of high performance men's grooming products, the best face cream for men, the best face moisturizer for men and the best skin care for men. FaceLube was founded by Candace Chen, a 20-year veteran of the automotive industry, founded FaceLube Automotive. Her company is an equipment supplier to many of the top names in the automotive industry. Among her many honors, she is an appointed trade policy advisor on SMEs (Small & Medium Sized Enterprises) to two cabinet level officials - the U.S. Secretary of Commerce and the U.S. Trade Representative. Ms. Chen is a small business advocate whose work includes helping to level the playing field abroad for small American manufacturers. Ms. Chen is a Next Generation member of the Pacific Council on International Policy, the western affiliate of the Council on Foreign Relations.