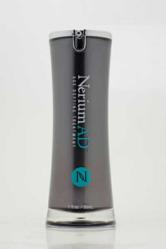 San Diego, CA (PRWEB) September 05, 2012
Sungrubbies.com is excited about this new breakthrough in skin care. As a sun protection company, Sungrubbies.com knows firsthand about the relationship between excessive UV (ultraviolet) exposure and premature aging. NeriumAd is a product that addresses that issue.
NeriumAd Age-Defying Treatment is a night cream that was developed from the patent-pending extract of the Nerium oleander plant. Referred to as "the desert rose", this ancient plant has been in existence for centuries with a reputation of healing benefits that date back to the 15th century.
While oleander may possess many healing properties, the plant has been associated with negative stories. Oleander can be deadly and the raw extract form is highly toxic. Because of this, great care has been taken to make sure that the NeriumAd is one of the safest skin products available today.
NeriumAD was discovered by scientists searching for a cancer treatment. Their accidental discovery was a blessing to people searching for a skin care product that could produce dramatic results especially in sun damaged skin. NeriumAD targets and dramatically reduces the following skin problems:

Hyper pigmentation
Uneven skin texture
Enlarged pores
Fine lines and wrinkles
Aging or sun-damaged skin
NeriumAd can be accessed through the SunGrubbies.com website:
http://www.sungrubbies.com/product_index_html/product_detail_html/NeriumAntiWrinkle.htm.
Once skin has been rejuvenated, sun protection is a must. To protect new and improved skin, wear a wide brim sun hat. Or, for the ultimate in protection, use the Solar Face Shield also available through SunGrubbies.com. The shield can be worn as a visor, pulled down to cover the entire face or worn a various fixed levels between these two positions. It is a great choice to wear after any kind of facial resurfacing.
Check out SunGrubbies.com on Facebook and to find out more information about their company and products, go to: http://www.sungrubbies.com. To join the SunGrubbies.com affiliate program, go to http://bit.ly/ifRDrH. The boutique showroom and hat shop in San Diego is now open to the public Tuesdays through Thursdays from 10:00 A.M. to 3:00 P.M. For more information, call toll free
(888)970-1600.