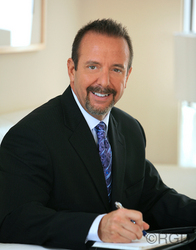 New York, NY (PRWEB) March 20, 2010
On Monday, March 22 at 7pm EST (4pm PST) supplement guru and renowned anti-aging expert Dr Dave Woynarowski MD will be interviewed live online during the "Telonauts Radio Hour".
Dr Dave is a board-certified physician in Internal Medicine whose work in the fields of anti-aging and preventative health has made him a featured presenter at several high-profile national conferences and led to a prestigious nomination as Physician of the Year by the President's Committee on Health Care Reform in 2004. He also developed Dr. Dave's Best--a singular category of all-natural, pharmaceutical-grade nutritional supplements resulting from progressive and measurable scientific research.
Dr. Dave's pioneering efforts to raise the bar on purity standards for nutritional supplements helped position him as a foremost authority on the benefits of pharmaceutical grade fish oil and anti-aging. Honored physician, cutting-edge scientist, competitive athlete and successful entrepreneur, Dr. Dave has no industry equal in expertise and structural understanding of biology and body physiology.
Currently he is deeply steeped in the field of Telomere Biology and has lectured to huge groups of physicians at the recent A4M Las Vegas. He is also on the roster for the AMMG conference in Boca Raton this April for review of that topic.
Telomeres are the biologic time clocks that determine how long we live and Dr Dave is at the forefront of what has become the newest hottest trend in anti-aging medicine.
Dr Dave's internet radio topics will include fish oil purity standards and the recent Proposition 65 lawsuit against fish oil manufacturers, the controversies surrounding Vitamin A and Vitamin D, and the effect of exercise on longevity and telomere (biologic time clocks) length.
To hear Dr Dave simply go to the Telonauts Radio Hour at 7pm EST on Monday, March 22, 2010. Listeners are encouraged to call in with questions toll free at 866-472-5794.
See Dr Dave in action along with some of the world's greatest and best known physicians.
###