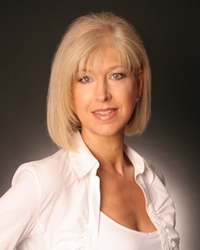 Image is what the cosmetic industry sells through its products and it's up to the consumer to believe it or not
(PRWEB) September 10, 2008
Cambridge. United Kingdom, September 10, 2008
Wrinkle-Wrinkle.com is a new website specifically targeting the anti aging, anti wrinkle sector of the beauty industry. It has been set up to monitor and review products and treatments in this highly lucrative and fast growing market. The website team includes Jan Edwards, who has a wealth of personal experience in the field of skin care, gained from the requirements of her "day job" as a commercial model and TV presenter.
In a recent interview, Jan states "As nearly 100 million Baby Boomers approach retirement age, this relatively new field of anti-aging is racing to keep up with them. In fact, the industry is moving so fast that legislation to control the scamsters and charlatans is woefully out of touch".
'Unless the government and the relevant trade organisations get together quickly and take some positive action to protect the consumer, anti-aging product choice will continue to be based on the strength of clever advertising copy rather than the evidence of independent testing and the performance of suitably qualified practitioners'.
The website team intend not only to review products, but also to look in depth at anti aging treatments, ranging from botox to glycolic acid, from skin fillers to the controversial stem cell therapy.
They have an immediate concern regarding the UK government's proposal to remove non-surgical laser treatments from current healthcare legislation. Their concern seems to be reinforced by the government's predictions on "adverse incidents".
"Government figures estimate that it will cost the NHS an extra £1.8 million to sort out the problems of adverse incidents caused by the decline in procedural standards"
Opposition bodies claim that this figure is way low of the mark and Ben Bradshaw MP (Health Minister) will be under pressure from cosmetic clinics, medical bodies, skin care groups and the consumer magazine Which? to think again.
The respected John E Bailey (Director of Food and Drug Administration- US) sums up the consumers' lot in one sentence - "Image is what the cosmetic industry sells through its products and it's up to the consumer to believe it or not"
If the proposed UK legislation does get approved, then the day may not be far off when a trip to the hairdressers may well be "just a cut and blow dry plus a couple of shots of filler into the lips, please"
Keep your eye on the website for developments.
Jan Edwards
Jan has a wealth of personal experience in the field of skin care. She believes in the "whole" approach, rather than relying on "quick fix" lotions and pills. Her "day job" as a commercial model and presenter enables her to provide insider views on the products that work and those that don't. At http://www.wrinkle-wrinkle.com Jan shares the secrets of looking great for the camera - and dispels many of the myths about skin care.
Contact Information:
Jan Edwards
admin @ wrinkle-wrinkle.com
###