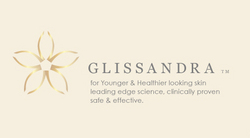 The key ingredient powering the Glissandra skin care line is Glissandrin, a proprietary suite of natural compounds
(PRWEB) March 9, 2009
Glissandra Skincare Inc. announces the launch of its website, Glissandra.com. The website features an innovative line of patent-protected anti-aging skincare preparations. Selected resellers may have an opportunity to participate in the highly profitable beauty industry.
The new skincare company distinguishes itself with their innovative approach: anti-aging through improvement of skin health. By remaining dedicated to the research, development, and manufacturing of anti-aging products, Glissandra Skincare Inc. has been able to create a line that can effectively improve the visible appearance of aging skin. The anti-aging skincare products are scheduled to launch in Spring, 2009.
"The key ingredient powering the Glissandra skin care line is Glissandrin, a proprietary suite of natural compounds," says Roshena Huang, Communications Officer at Glissandra. "In-vivo and in-vitro studies have confirmed the effectiveness of Glissandrin in comprehensively combating the leading causes of skin aging, including mitochondrial decay, oxidative damages, inflammation, adverse environmental factors, and the depletion of cellular components like collagen and elastin."
Glissandra Skincare Inc. takes pride in announcing Glissandrin's remarkable effectiveness, as demonstrated in clinical studies, to improve the appearance of aging skin. These clinical studies report that 94% of participants reported diminution of wrinkles and fine lines, 100% noticed return of suppleness and skin radiance, 94% experienced decreased puffiness and dark circles under the eyes, and more.
"Glissandrin is perhaps the first anti-aging ingredient to have reported the ability to simultaneously reverse Mitochondrial Decay and enhance cellular anti-oxidant capability," says Huang. "For that reason, Glissandra's line of anti-aging skincare products are clinically validated to deliver exceptional results soon after using."
Glissandra products are tested to be safe, even for the most sensitive skins. "In our clinical studies, most participants reported better experience with Glissandra over other name-brand products," says Huang.
The company invites qualified resellers, and offers one of the most generous compensation packages in the industry, designed to assist health professionals, wellness professionals, aesthetic and beauty consultants, personal trainers, and boutique retail stores to expand their menu of services and improve client satisfaction. The results, Glissandra asserts, are client loyalty and increased revenue.
Glissandra Skincare Inc. invites distributors outside of North America. To learn more about Glissandra and their anti-aging products, visit Glissandra.com.
About Glissandra Skincare Inc.:
Glissandra Skincare Inc. is dedicated to the research and development of products that can deliver younger and healthier looking skin. For more information, visit Glissandra.com.
# # #