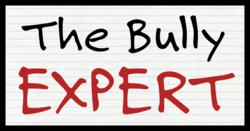 Westchester's Bully Expert will begin to offer seminars and presentations to local schools and community groups on various anti bullying topics including how to avoid becoming a bully magnet, how to block verbal attacks, and when and how to act
Somers, Westchester County, NY (PRWEB) February 28, 2012
In a statement earlier this week, Krav Maga NY - based in Somers, Westchester County - confirmed speculations that it will launch a anti bullying programs. Having completed a college-level course in verbal self defense, a methodology used by crisis professionals to deflect verbal attacks and gain voluntary compliance, Krav Maga New York, recently been named Westchester's Bully Expert, intends to teach area parents and kids how to prevent bullying, and if it's occurring, how to make it stop. The company intends to kick start its anti bullying efforts this July through a series of bully-proof summer camps
Bullying, typically manifested through verbal attacks, physical attacks, destruction of property, name calling, and online abuse, is a nationwide epidemic with staggering statistics, some of which suggest that revenge for bullying is one of the strongest motivators for school shootings.
Bullying has also contributed 'bullycide' - a new age term indicative of suicide, or the killing of others, as a resulting of being bullied. Given recent statistics, and given that bullycide continues to be one of the leading causes of death among children under 14, the terms, sadly, seems to now be part and parcel of American vernacular
This summer, using verbal tactics, methods, processes and principles credentialed by Northeast Wisconsin Technical College, a leading college for public safety – Westchester's Bully Expert intends to teach area parents and kids how to re-direct verbal abuse, how to promote positive verbal exchanges, and how to de-escalate conflict. The Bully Expert is set to receive ongoing training and support through its connections to Verbal Defense and Influence a global leader in the field of verbal self defense and communication.
Later, Westchester's Bully Expert will begin to offer seminars and presentations to local schools and community groups on various anti bullying topics including how to avoid becoming a bully magnet, how to block verbal attacks, how to be assertive, and when and how to act to stop bullying.
When asked about Krav Maga NY's decision to actively engage in bully prevention programs, Instructor Davide Gristina sated, "yesterday marked another sad day for all Americans. Although it's too early to tell whether yesterday's schools shooting in Ohio is related to bullying or not, it seems to me that our parents, our kids, and our schools need help. Skilled in Krav Maga, arguably the best defensive tactics system in the world, and now in verbal self defense, the art of persuasion and peaceful conflict resolution, we feel an immense sense of responsibility - and we intend to do our part."
About Us:
Westchester County's Bully Expert offer area parents and their kids bully prevention programs aimed at redirecting verbal attacks, de-escalating conflict, and promoting positive verbal exchanges. The Bully Expert, in conjunction with Krav Maga NY, also offers Krav Maga based self defense training along with training on use of force and ethical intervention – the how and when – because martial arts alone is not enough. For more information, contact us by email at Admin(at)kmny(dot)us, visit The Bully Expert online or call Krav Maga New York at 1-877-Krav Maga
###