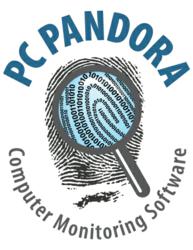 Cyberbullying starts with anonymity on the Internet, but it succeeds through the ability to operate secretly in the home. Cyberbullying is not going to go away until the parents of the bullies know what their kids are doing online and step in…
Las Vegas, NV (PRWEB) October 12, 2011
October has been named National Anti-Bullying Month by several Internet safety organizations. Much of the focus is on the new form of aggression, cyberbullying, and ways to prevent digital abuse. Pandora Corp. co-founder James Leasure says parents can help prevent bullying on the Internet by monitoring the online activity of their children, not only as a way to protect them, but also to make sure they are not a part of the problem.
"Now more than ever, parents absolutely must be aware of what their child is doing online and what is happening in their digital lives," he says. "Just as much as parents should be concerned when their child is a victim, they should take steps to make certain their child is not an aggressor."
According to WiredSafety.com, at least 36 of the suicides committed by young people in the past four years have been officially linked to cyberbullying. Several of those cases have made major headlines, including Rutgers student Tyler Clementi, who took his own life last September.
Several states, including New Jersey, have either updated existing laws or passed new legislation to help deal with the cyberbullying problem in the year since Clementi's tragedy. But the most recent bullycide case of 14-year-old Jamey Rodemeyer from New York has prompted state Senator Jeffrey Klein to propose legislation that would put cyberbullying into the category of third-degree stalking, a class A misdemeanor, and make cases of bullycide (suicide resulting from cyberbullying) a class C felony, considered second-degree manslaughter.
"We completely understand and applaud the drive to create laws that will make it easier to prosecute cyberbullies and levy heavier punishments," says Leasure. "But we feel politicians and community leaders should put more pressure on parents to stop the cyberbullying before it begins."
Pandora Corp. is the maker of PC Pandora computer monitoring software. Like DVR for the TV, PC Pandora records everything and anything on a PC, allowing parents to see everything their child is doing both off and online. Parents can see screenshots of all activity, plus text-based logs of all instant messenger conversations, social network chats and posts, websites visited, Internet search queries, programs used, keystrokes and much more. Whatever a child does on the computer, good or bad, PC Pandora will show their parents everything.
According to Leasure, PC Pandora can help end the cyberbullying epidemic by showing parents exactly what their kids are doing online, and how they are interacting with others. If a child is being bullied, the parents will have records and information they can use to help put an end to the situation before it gets worse. But the program will also work on the flip-side, when a parent has a bully in their house.
"Cyberbullying starts with anonymity on the Internet, but it succeeds through the ability to operate secretly in the home," he explains. "Cyberbullying is not going to go away until the parents of the bullies know what their kids are doing online and step in to stop the aggressive behavior."
Leasure says that with legislators, law enforcement and schools pushing no tolerance policies, something your child may think is "just a joke" can turn into an incident that could remain with them for years.
"Parents need to be proactive about cyberbullying and make sure their child is not a bully," he states. "For every child that is bullied online, there is a tormentor, or group of tormentors, hiding behind closed doors. The best way for parents to help end cyberbullying now is by monitoring their child's internet activity and online interactions as a means to protect them and keep them out of cyberbullying's path of destruction."
For more information on how you can stop cyberbullying, visit PC Pandora online at http://pcpandora.com and "like" the PC Pandora Facebook page.
About PC Pandora: Pandora Corporation was formed with one goal – to help our customers monitor, control and protect their families and themselves online. First released in mid 2005, PC Pandora monitoring software has been constantly upgraded to industry-leading specifications and has received accolades from users, reviewers and even school districts and law enforcement agencies, who use the program to help in the day-to-day supervision of the children and citizens they are charged with protecting. The company website devotes space to helping parents by providing them with 18 Tips to Safe Surfing and Pandora's Blog, where current news in the world of online safety is discussed regularly. In addition, the Pandora Corp. has made the PD Pandora Internet Safety Symposium available to schools and law enforcement as a free resource for spreading internet safety awareness to parents. Over the past few years, PC Pandora has vaulted into a leadership position for parental control software by boasting a combination of features that are unparalleled in the monitoring industry. In 2010, Version 6.0 was released, again widening the spectrum of coverage and protection offered by the program. Concurrently released with 6.0, the web-based PC Pandora LIVE! service affords parents the ability to keep their kids safe from anywhere at anytime. PC Pandora computer monitoring software is also now available through the Pandora Corp. store at Amazon.com and on Facebook.
###