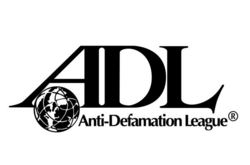 Seattle, WA (Vocus) December 16, 2009
The Anti-Defamation League (ADL) hailed King County Superior Court jury's decision finding Naveed Haq guilty of all eight counts in the 2006 shootings at the Jewish Federation of Greater Seattle.
The jury found Haq guilty of aggravated first-degree murder – which carries an automatic life sentence without parole – as well as of five counts of attempted first-degree murder, one count of unlawful imprisonment and one count of malicious harassment, Washington State's hate crime law. Haq's initial trial in 2008 resulted in a mistrial.
Pamela Schwartz, Chair of ADL's Pacific Northwest Region, and Hilary Bernstein, ADL Pacific Northwest Community Director, issued the following statement:
"This verdict brings closure to a tragic event, and we are satisfied that Mr. Haq has finally been brought to justice. The shootings devastated the Seattle Federation and sent shock waves through the broader Seattle community and Jewish communities throughout the country.
"This verdict sends a message that there will be consequences for those who act out on their bigotry and anti-Semitism, and that a crime of this magnitude cannot go unanswered in King County or anywhere else."
The League applauded the King County prosecutor's office for its efforts in pursuing charges against Mr. Haq, who now faces a mandatory life sentence without the possibility of parole for the July 26, 2006 shootings, which left one woman dead and another five seriously injured.
The Anti-Defamation League, founded in 1913, is the world's leading organization fighting anti-Semitism through programs and services that counteract hatred, prejudice and bigotry.
Contact:
Hilary Bernstein (206) 448-5349
Cell: (206) 240-7608
# # #