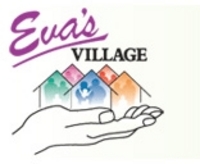 Where else can just one donation feed hundreds of hungry people in New Jersey 24/7/365; shelter homeless men and women; treat the addicted; provide free primary medical care to the poor; work to provide transitional and affordable housing for the poor, an
Paterson, NJ (PRWEB) December 15, 2009
When speaking with Sister Gloria Perez, Executive Director of Eva's Village, the Paterson, NJ anti-poverty charity, it becomes clear that caring for donors' concerns is just as important to Eva's Village as caring for the poor.
Some of the concerns expressed most often by those looking to choose a charity for holiday charitable giving include:
1. Choosing a charity whose mission and purpose matched their interests.
2. Choosing a charity where they might donate their time and skills as well as money.
3. Choosing a charity that benefits the donor's own town, state and country.
4. Choosing a charity where donations are used to make a difference quickly.
5. Choosing a charity effective in managing finances and using donations to meet objectives rather than administrative expenses.
At Eva's Village, the wide array of model programs provide for virtually every human need on a local basis to fight poverty, addiction, the lack of proper primary healthcare and housing for the poor. Sister Gloria is fond of saying to potential donors, "Where else can just one donation feed hundreds of hungry people in New Jersey 24/7/365; shelter homeless men and women; treat the addicted; provide free primary medical care to the poor; work to provide transitional and affordable housing for the poor, and help addicted and homeless mothers undergoing recovery and counseling, keep and care for their children by providing a home, food, clothing, help with education and more!"
Hundreds of volunteers find personal fulfillment working in Eva's Kitchen and in many other programs that have an immediately positive impact on the lives of the poor. In all cases, Eva's Village strives to honor the dignity of the individual, and this holiday season, Eva's Village is creating a "Holiday Shoppe" for clients to "shop" for gifts donated to Eva's Village for their children.
Donors looking for holiday charitable giving opportunities will also be pleased to know that Eva's Village holds a third consecutive 4-star rating from Charity Navigator (CharityNavigator.org). Ken Berger, President & Chief Executive Officer, Charity Navigator says, "Only 13% of the charities we rate have received at least 3 consecutive 4-star evaluations, indicating that Eva's Village consistently executes its mission in a fiscally responsible way, and outperforms most other charities in America. This "exceptional" designation from Charity Navigator differentiates Eva's Village from its peers and demonstrates to the public it is worthy of their trust."
Giving USA (aafrc.org) reports the drop in charitable giving last year was the biggest in the 54 years that Giving USA has tracked the data. Eva's Village reports that so far in 2009, donations are falling behind previous years, while the number of hot lunches served daily at Eva's Kitchen climbs steadily every month.
Sister Gloria is resolute when she states "We started by serving a few hungry people hotdogs and beans and we now serve thousands of the poor in every way imaginable — we have always depended on the generosity of our donors to care for the poor, and through their holiday spirit and the grace of God, we'll find a way to meet the increasing demand, despite the economy."
For more information on the programs at Eva's Village, a comprehensive New Jersey anti-poverty charity, email Donna Fico, Chief Marketing Officer at Donna.Fico@evasvillage.org or call (973) 523-6220 Ext. 230.
Originally a New Jersey soup kitchen, Eva's Village was founded in 1982 by Msgr. Vincent E. Puma in response to the increasing incidence of homelessness in Paterson, NJ. But Msgr. Puma soon realized that another New Jersey soup kitchen was not enough. With the generous support of thousands of donors and private and government grants, Eva's Village has grown into the most respected anti-poverty program in New Jersey.
At Eva's Village...

Clients are seated in Eva's Kitchen and served with a generous helping of hot food and dignity.
Homeless men and women find hope through emergency shelters for men and for women.
Hope Residence for Mothers and Children redefines the "shelter" as a warm and inviting home with extensive supportive services for families.
Free primary medical and dental care helps our clients with their health and self esteem.
Our philosophy is simple — we help the poor.
------
This press release has been distributed by SalemGlobal Internet Interactive Public Relations. Based in New York City, SalemGlobal, optimizes websites to increase donations for non profit organizations, increase traffic from search engines, provides lead generation, and improves conversion of site visitors to donors. Other services include general website marketing, search engine optimization (SEO), ecommerce solutions, content management systems, website hosting, web design and maintenance. For more information, please contact CEO Raphi Salem at 646-217-4733.
###