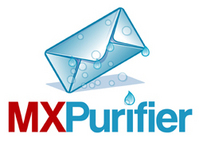 Spam is a business problem, not a technical one. So we give them a business solution not a technical one. Businesses just want their in-boxes free from the disruptive clutter and junk of spam traffic. MXSweep gives them the instant fix they are looking for and the assurance that they won't have to worry about how it works.
(PRWEB) July 27, 2007
Stock market pump-and-dump fraudsters have found a new vehicle for their email-borne spam campaigns, Microsoft Excel spreadsheets, according to MXSweep, the managed email filtering specialists. The soon to be worthless stocks are being promoted in file attachments with deceptively innocent sounding names like Invoice270707.xls, Stock-Info-2007.xls, or Requested-Report.xls. While malware writers have in the past used Excel as a Trojan horse to carry viruses, the presence of this kind of spam within Excel files is a relatively new phenomenon.
This represents yet another evolutionary step in email spam life-cycle. For years we had grown accustomed to text based spam, a format still in widespread use today, then came a global outbreak of emails carrying image spam based on GIF or JPEG formatted graphic payloads. Only recently the spammer community had switched to PDF attachment spam, and now for the first time we are seeing more spam campaigns based on Excel based spam. Each evolutionary advance poses a tougher challenge to the anti-spam industry as filter vendors struggle to keep up.
Traditional first generation email filtering engines found text-based spam comparatively easy to detect but image spam was at first impossible to block. Fortunately, with the emergence of machine-vision artificial intelligence filters with optical character recognition (OCR) capabilities, there are now spam filtering engines available that can graphically read image spam and interpret the wording of the disguised spam content in much the same way as the human eye. Even this failed to deter the spammer underworld who tried to break through OCR filters by distorting the images or applying random imperfections to the pattern that the human eye ignored but which was enough to fool the OCR technologies used by many spam filter vendors. Believe it or not, when PDF spam emerged recently, some vendors tackled it by blocking every email with a PDF attachment, regardless whether it contained spam or not, because they had no other solution.
According to Danny Jenkins, MXSweep CTO and founder, "This year the speed at which spam techniques are evolving has really begun to accelerate. This makes it expensive for businesses who struggle to build ever more complex email filtering defences to keep up with this alarming pace of change." As the keynote speaker at an MXSweep Reseller Conference in London today, Danny told the audience, "MXSweep takes a unique approach to reducing the spiralling cost of fighting spam. The secret is simple, we eliminate the over reliance on single point solutions by adopting a vendor-neutral stance with multiple layers of filtering protection, each from a different vendor, and each as replaceable as the next. Every six to nine months we eliminate one of the under performing filters and replace them with the best new filter available at that time."
Speaking to the audience of resellers, David Potter, the founding director of FutureNET who distribute MXSweep managed email filtering services in the UK market, said "It has been a tough time for the reseller channel trying to push dedicated email appliances to the SME market knowing that these boxes just cannot cope with unforseen threats in the way a managed service can. It is no coincidence that MXPurifier can already interecept Excel based spam. Their multi-vendor approach combined with in-the-cloud filtering make them the safest player in the email filtering market today. Our resellers have been surprisingly quick to recognise this business opportunity and we expect that over 33% of FutureNET's 2007 sales in the UK market will be driven by MXSweep business alone."
Asked about the end-user's experience, Danny Jenkins said that "With MXSweep on-demand email filtering, users are oblivious to the fact that filters are swapped in and out in the background. They are completely unaware of this ongoing technology churn because the on-screen interface remains untouched throughout which means there is no re-training required." According to Danny, simplicity and usability is key for end users, "Spam is a business problem, not a technical one. So we give them a business solution not a technical one. Businesses just want their in-boxes free from the disruptive clutter and junk of spam traffic. MXSweep gives them the instant fix they are looking for and the assurance that they won't have to worry about how it works."
MXPurifier is the subscription based hosted email filtering service available globally from MXSweep's channel partners. One of the many filter vendors used by the MXPurifier managed email filtering service is Commtouch. Their Recurrent Pattern Detection (RPD) technology, blocks all spam variants automatically, regardless of content, because it uses a knowledge of global distribution patterns not just content alone.
Commtouch's RPD technology protects against spam and virus attacks in real-time as they are mass-distributed over the Internet. The unique content-agnostic technology detects and blocks spam in any language and is highly effective against image-based spam, PDF spam, and even the new Excel based spam. Commtouch's Reputation Service offloads unwanted traffic at the network perimeter based on the reputation of email senders, dynamically identifying zombie-generated spam and malware in real-time. In the past MXSweep have combined Commtouch with many other filters from reputable vendors such such as Kaspersky, McAfee, and MailFrontier. Commtech were one of the first of MXSweep's filter vendors to detect the latest Microsoft Excel based spam outbreaks.
About MXSweep
MXSweep provides a comprehensive suite of hosted email security services, including Anti-Virus, Anti-Spam and Anti-Fraud capabilities for server and network protection. Taking less than one hour to deploy, MXSweep's managed service protects companies and employees against the liabilities of spam and viruses transmitted over email. MXSweep's threat management services help companies increase the availability and reliability of their email and IT infrastructure. Headquartered in Dublin, Ireland, MXSweep serves the international market through a global network of channel partners.
The company has been awarded Premium Checkmark Certification status by the independent West Coast Labs on the strength of MXSweep's ability to block all email-borne spam, fraud, phishing, and identity theft attempts, as well as viruses, and mail server attacks. Applying multiple layers of perimeter protection technologies across a clustered network of secure data centres, the MXSweep email protection service provides the comprehensive and accurate filtration required to purify today's business email from all threats. The service is popular with organisations of all sizes, ranging from SME/SMB sector businesses right up to large multi-national corporates and government departments. The MXSweep solution is a fully managed service with 24/7 monitoring to guarantee system availability. Market demand for MXSweep's email protection continues to increase, with international sales increasing at double digit rates.
For more information contact:
Declan O'Connor, CEO, MXSweep Limited, Dublin, Ireland
Email: doconnor @ mxsweep.com
Tel: INT+353-87-914-1013
Dave Lovatt, Channel Sales Manager, MXSweep Limited, London, UK
Email: dave.lovatt @ mxsweep.com
Tel: INT+44-783-357-2306
David Potter, Director, FutureNET Limited, Ashbourne, Derbyshire, UK
sales @ futurenetltd.co.uk
Tel: INT+44-133-534-6777
###