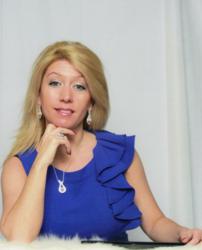 Love of beauty is taste. The creation of beauty is art. Ralph Waldo Emerson
Salisbury,NC (PRWEB) April 30, 2013
Renu Derma Natural Cosmetics will make an entrance at the 2013 Rowan Business Show on May 2 in Salisbury, North Carolina from 11 a.m - 4 p.m.
Organized by the Rowan Chamber of Commerce, the show will bring hundreds of excited visitors to explore and discover local businesses.
Renu Derma Natural Cosmetics will present anti-aging skin care, products, solutions and the latest advancements in skin care industry.
Renu Derma is the only local, "green" skincare brand presented at the show. There will be lots of local businesses including the best from Rowan County.
Starting a new tradition, the Chamber will also offer free seminars to the visitors of the Business Show.
As a leading Beauty and Image Expert, Maia Smith will be presenting a free one hour seminar: "Makeover for Success". Mrs. Smith is also an author of an Ebook entitled, "1,2,3 Slim,Pretty and Free".
The mission of Renu Derma Natural Cosmetics is to help women to look and feel their best. Maia will talk about importance of a confident image and share available resources to prevent aging.
For a transcript of the seminar and video you can visit Renu Derma`s blog and video channel. All information will be published after the business show.
Maia Smith, Founder and CEO of Renu Derma, said, "We strive to bring awareness to our customers and share our knowledge about the benefits of natural anti aging products and utilization of the "green" lifestyle."
"We expect more and more ladies to switch from mass-produced personal care products to boutique quality, planet safe, chemical free-and animal cruelty-free products," adds Maia.
With striving reviews from customers, community involvement and constant educational resources, Renu Derma is shifting from just a skincare brand to a leading "advocate for a healthy lifestyle" and "life coach" for women.
Renu Derma Natural Cosmetics provides organic, anti-aging products for people who desire natural, effective skincare. Visit http://www.renuderma.com for valuable information and be the first to know about special offers. Maia Smith is a founder, CEO, leading Image and Beauty Expert and Author who has appeared in a variety of women's magazines and newsletters. She has over twenty thousand page views and database of four thousand loyal members.
Contact Maia at info(at)renuderma(dot)com
Tel: (866) 964 3932
Address: 103 S. Main St. Salisbury, NC 28144