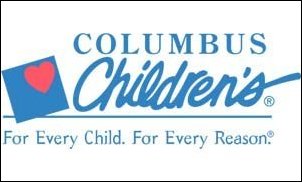 Although our findings regarding suicidal thoughts and attempts are in the same direction as the Food and Drug Administration (FDA) meta-analysis, we found a much lower overall risk and we added analyses of the potential benefit of these medications
Columbus, OH (Vocus) April 17, 2007
According to a new study, conducted by the Center for Innovation in Pediatric Practice (CIPP) at Columbus Children's Hospital and published in the April 18 issue of The Journal of the American Medical Association (JAMA), there is more information for parents about the risks and benefits of antidepressant treatment for children with depression and anxiety disorders.
The Children's Hospital study found the overall benefits of antidepressants in treating pediatric major depressive disorder (MDD), obsessive-compulsive disorder (OCD) and non-OCD anxiety disorders (ANX) in children 19-years-old and younger clearly out-weigh the risks of suicidal thoughts and attempts associated with these medications.
"Although our findings regarding suicidal thoughts and attempts are in the same direction as the Food and Drug Administration (FDA) meta-analysis, we found a much lower overall risk and we added analyses of the potential benefit of these medications," said lead author Jeff Bridge, PhD, CIPP principal investigator and assistant professor of pediatrics at The Ohio State University College of Medicine. "This is good news for parents because it gives them more information for discussions with their family's physician about their child's treatment options."
The study found that for every 100 children and adolescents younger than 19 years who were treated with antidepressants for MDD, OCD and ANX, about one child would have thoughts of suicide or attempt suicide beyond the risk associated with the condition itself. The FDA study, which included seven fewer trials, found that for every 100 patients, approximately two would be expected to have suicidal thoughts or attempt suicide beyond the anticipated risks due to short-term treatment with antidepressants.
"Our findings mean that antidepressants should be considered as a first-line treatment option for pediatric depression and anxiety disorders, with the recognition that these medications are more effective for anxiety disorders, including OCD, and modestly effective for MDD," said Bridge.
Bridge said the study also looked at whether the effectiveness of antidepressants was influenced by age. The only antidepressant effective in treating depression in children younger than 12 years was fluoxetine (PROZAC). In children 12 years or older, several antidepressants were effective in treating depression.
Data for the study were collected from a meta-analysis of published and unpublished randomized, controlled and clinical trial reports looking at both the benefits and risks of antidepressants in treating children and adolescents younger than 19 years for MDD, OCD and ANX.
"We recognize that there are other therapies, aside from antidepressants, to treat pediatric depression and anxiety disorders including psychotherapies," said Bridge. "While there is a small overall increased risk of suicidal thoughts and attempts with antidepressants, the risk-benefit ratio appears favorable."
Bridge's study collaborators are currently with the University of Pittsburgh, Columbia University, the RAND Corporation and the University Hospital of Geneva, Switzerland.
**Broadcast quality and web video available upon request**
###