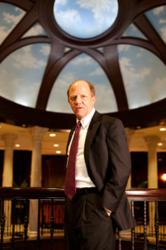 any settlement or other legal conclusion must provide the total financial resources to cover both immediate medical procedures and care but also long-term care, after the parents are gone
St. Louis, MO (PRWEB) July 26, 2011
In recent weeks commercials seeking plaintiffs for a wide array of antidepressant birth defects lawsuits have peppered the airwaves after findings published by the New England Journal of Medicine demonstrated an increased risk of Persistent Pulmonary Hypertension in newborns in cases where the mother took a SSRI antidepressant during pregnancy and the National Birth Defects Prevention Study identified SSRI antidepressant use during pregnancy to be linked with anencephaly, craniosynostosis, and omphalocele birth defects. Virtually all of these antidepressant birth defects lawsuit advertisements tout the tag line "you may be entitled to compensation". The Onder Law Firm, long standing child product safety advocates, who have successfully fought numerous negligent and unsafe product manufacturers and retailers for decades in an effort to prevent avoidable tragedies from befalling American families and even change product safety regulation through litigation, wish to remind parents of children with birth defects that the ultimate goal of any antidepressant birth defects lawsuit is to secure the long-term care of their child. While the promise of quick compensation may be alluring, "any settlement or other legal conclusion must provide the total financial resources to cover both immediate medical procedures and care but also long-term care, after the parents are gone," stated James Onder, founding partner of Onder, Shelton, O'Leary & Peterson. The firm's websites deal specifically with antidepressant birth defects lawsuits and may be found at http://www.zoloftbirthdefectsattorneys.com, http://www.celexabirthdefectslawsuits.com and http://www.lexaprobirthdefectslawsuits.com.
With every increasing health care and insurance costs and a very uncertain future of government health care programs such as Medicaid and Medicare, just getting "financial compensation" will simply not be enough in most cases, warns Onder, a nationally recognized child safety attorney whose expertise has been sought publications such as the New York Times, Chicago Tribune and USA Today as well as families and law firms across the country for not only his knowledge and expertise, but also the overwhelming compassion he brings to products liability litigation. It is this, combined with a dedication to justice that has been proven to serve the needs of families during difficult times through complex litigation time and again. While no amount of money can ever right the wrongs caused by a dangerous drug or defective product, all too often the only resolution that can make a difference for the child and family is adequate financial resources for future care. Onder concluded "We want the best for our children, but moreover we want to protect them, keep them safe, and when pharmaceutical manufacturers betray our trust by placing profits over people, they must be held accountable."
The Onder Law Firm welcomes inquiries from law firms in regards to handling or working as co-counsel on claims of serious birth defects stemming from antidepressant use during pregnancy.
About The Onder Law Firm
Onder, Shelton, O'Leary & Peterson, LLC is a St. Louis based personal injury law firm handling serious injury and death claims across the country. Its mission is the pursuit of justice, no matter how complex the case or strenuous the effort. Onder, Shelton, O'Leary & Peterson have represented clients throughout the United States, and other firms throughout the nation often seek its experience and expertise on complex litigation. It is a recognized leader in products liability cases such as window blind cord strangulation and pharmaceutical litigation. The Onder Law Firm offers information pertaining antidepressant birth defects at http://www.antidepressantbirthdefectslawsuits.com.
# # #