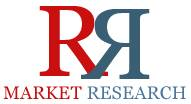 The results in increased consumption of antimicrobial plastic products for applications in construction, packaging, and healthcare segments, thus propelling the growth of global antimicrobial plastics market
(PRWEB) April 20, 2015
The global antimicrobial plastics market is projected to reach around $3.6 billion by 2020 and register a CAGR of 10% between 2015 and 2020 in terms of value. The market for antimicrobial plastics is estimated to grow on account of growing plastic consumption primarily in Asia-Pacific and South America regions and also increasing use of antimicrobial packaging in food and pharmaceutical applications globally. The flourishing packaging and healthcare application in emerging economies and growing consumer awareness regarding health concerns are expected to act as budding opportunities for this market. Complete report is available at http://www.rnrmarketresearch.com/antimicrobial-plastic-market-by-type-commodity-engineering-and-high-performance-plastics-and-by-application-packaging-healthcare-construction-consumer-goods-automotive-and-others-global-t-market-report.html .
Antimicrobial plastics are polymers which are infused with antimicrobial agents or additives to reduce or constrain the growth of microorganisms such as algae, bacteria, and fungi on any plastic products to maintain hygiene and its increase shelf life. Antimicrobial plastics are used in a variety of applications ranging from healthcare, construction, packaging containers to consumer & electronics appliances, business machines and automotive parts.
The company profiled in Antimicrobial Plastic Market report includes AkzoNobel N.V. (The Netherlands), BASF SE (Germany), Bayer AG (Germany), The Dow Chemical Company (U.S.), Lonza AG (Switzerland), E. I. du Pont de Nemours and Company (U.S.), Sanitized AG (Switzerland), Diamond Vogel (U.S.), The Sherwin-Williams Company (U.S.), and Momentive Performance Materials Inc. (U.S.) among others. Order a copy of this report at http://www.rnrmarketresearch.com/contacts/purchase?rname=355782 .
Country-wise, the U.S. is estimated to be the leading antimicrobial plastics market. Growth in Asia-Pacific is led by the rising demand from healthcare and packaging applications due to increasing population and improving standard of living of the people in the region. However, economic slowdown and absence of stringent regulations for using antimicrobial plastics in some regions are some of the major reasons restricting the growth of antimicrobial plastics globally.
The report analyzes the antimicrobial plastics market trends and forecasts till 2020. The market size has been provided in terms of market volume (kilotons) and value ($million). The report also identifies prominent players and provides analysis for each player in terms of company overview, financials, product portfolio, recent developments, and company strategy. Priced at $4650 for a single user PDF, a discount on this research report can be requested at http://www.rnrmarketresearch.com/contacts/discount?rname=355782 .
Related Market Reports:
"Asia-Pacific Polycarbonate Market by Applications (Automotive, Consumer, Electrical & Electronic, Medical, Optical Media, Packaging & Sheet & Film) & Geography – Trends & Forecasts to 2019" research report is now available with RnRMarketResearch.com. Companies like Teijin Limited, Bayer Material Science, Mitsubishi Engineering-Plastics Corporation, Chi Mei Corporation, Formosa Idemitsu Petrochemical and Samsung Sdi Chemicals and Electronics Material Incorporation are discussed in this research available at http://www.rnrmarketresearch.com/asia-pacific-polycarbonate-market-by-applications-automotive-consumer-electrical-electronic-medical-optical-media-packaging-sheet-film-geography-trends-forecasts-to-2019-market-report.html .
"Fluoropolymer Market by Types (PTFE, PVDF, FEP and Fluoroelastomers), by Applications (Automotive & Transportation, Electrical & Electronics, Chemical Processing and Industrial Equipment) – Global Trends and Forecasts to 2019" research report is now available with RnRMarketResearch.com. Companies like Daikin Industries Limited, E.I. Dupont De Nemours & Company, Solvay SA, Asahi Glass Co. Ltd, Arkema SA, 3M, Dongyue Group Ltd, Gujarat Fluorochemicals Ltd. (GFL), Halopolymer OJSC, Honeywell International Inc and Saint-Gobain are discussed in this research available at http://www.rnrmarketresearch.com/fluoropolymer-market-by-type-ptfe-pvdf-fep-fluoroelastomers-application-automotive-electrical-electronics-chemical-processing-industrial-global-trends-forecast-to-2018-market-report.html .
Explore more Polymers Market Research Reports at http://www.rnrmarketresearch.com/reports/materials-chemicals/plastics/polymers/ .
About Us:
RnRMarketResearch.com library offers syndicated reports by market research publishers from across the globe. We help you find the most relevant business intelligence from ready-to-buy syndicated market research studies. Not limited to industry reports covering telecommunication, healthcare, pharmaceutical, financial services, energy, technology, real estate, logistics, F&B , media and more, RnR Market Research also offers company data, country profiles, trends, information and analysis on the sector of your interest. (http://www.rnrmarketresearch.com/market-research-reports-publisher ).