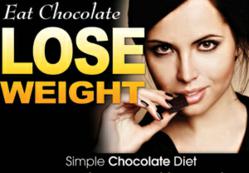 Healthy dark chocolate and all natural nutritional supplements rich in antioxidants are now available from True Healthy Products as a potential aid to help prevent aging through proper diet
(PRWEB) December 10, 2011
True Healthy Products, a natural nutrition company and advocate of health through preventative measures, now promotes healthy dark chocolate that may help slow the body's natural aging process through the prevention of cell oxidation.
According to the company, a common trend with many shoppers is preventative health through good nutrition with a cornerstone in the consumption of antioxidant rich foods like the healthy dark chocolate, "The Doctors Chocolate" which is featured in the company's "Simple Chocolate Diet".
The Simple Chocolate Diet is a sensible and nutritious eating plan that allows you to eat nutritious healthy dark chocolate along with a flexible and healthy eating plan. The Simple Chocolate Diet guide is available free and can be found at: http://www.simplechocolatediet.com.
Antioxidants found in natural foods and some dark chocolates are commonly believed to counteract cell oxidation which is part of the body's natural aging process. Young bodies can quickly replace damaged cells, but over time this cell replacement process typically slows. Antioxidants can speed this process up again, which may help to slow the overall effects of aging.
The formulator of this healthy dark chocolate, Dr. Keith Scott-Mumby received his formal medical training in the UK. He went on to take a special interest in food allergies and nutrition and has written several popular books on these subjects to help thousands of people simply by changing their diets. One of his popular books, "Diet Wise" which highlights this topic can be found at:
http://www.truehealthyproducts.com/products/health-wellness/diet-wise-book
In addition to healthy dark chocolate, consumption of a diet rich in fruits and vegetables to help counter cell oxidation and the effects of free radicals is often employed. Typically, the fruits and vegetables with the deeper colors contain the higher amounts of antioxidants. The company also offers a product called, 9 a Day Plus. This whole food vitamin supplement provides 9 daily servings of organic fruits and vegetables. Their 9 a Day Plus can be found on the company's website http://www.9adayplus.com/.
For more information about how you can get an antioxidant boost using delicious dark chocolate and whole food vitamins, visit the company's website, TrueHealthyProducts.com
Toll Free: 888-400-2920
2460 N Courtenay Parkway, #210
Merritt Island, FL 32953
USA
###