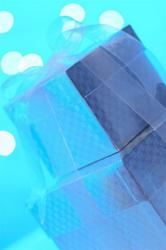 We are thrilled to provide an online gift registry for our Italian handmade gifts – we are bringing the old world into the new world
San Francisco, CA (Vocus/PRWEB) March 18, 2011
Couples today often already have the traditional home and kitchen items that the large chain stores offer. Instead, at Fatto a Mano, a small locally owned shop, discriminating couples can now register for unique items such as a piece of artwork, a chandelier, or even a piece of antique furniture in San Francisco. Engaged couples simply stop by the store, located at 1800 Union Street in San Francisco, select the items for their registry, and within a few days, the gift list is available for online viewing and purchasing. .
Fatto a Mano offers luxurious home furnishings handcrafted in Italy, including artisan cutlery, colorful Venetian glass, affordable artwork, handpainted Tuscan ceramics, and Italian furniture in San Francisco. Gifts at all price levels can be found at Fatto a Mano, including

Hand painted Tuscan ceramics including serving bowls, platters, pitchers, and mugs (special orders are welcome)
Handmade knives from Tuscany including horn-handled steak knives, cheese knives, kitchen knives, and handcrafted pocket knives
Colorful Venetian glassware by Zafferano
Olive wood salt & pepper mills, cutting boards, and salad bowls made in Tuscany
The wedding guests can shop online, in the shop, or via a toll-free phone call and all gifts are wrapped in beautiful Florentine paper. The happy couples receive a $75 gift card upon registering, and after their wedding, they enjoy 10% off all items not purchased from their gift list. The San Francisco gift registry also allows higher-priced items to be broken down into smaller contribution amounts.
"We are thrilled to provide an online gift registry for our Italian handmade gifts – we are bringing the old world into the new world," says co-owner Heather Dempsey.
For more information on wedding registries or any of Fatto a Mano's products or services, call them at (415) 830-3040, view them on the web at http://www.sffattoamano.com, or visit their store at 1800 Union Street at Octavia in San Francisco. Store hours are Tuesday through Sunday, 10:30 am to 7pm.
About Fatto a Mano
Fatto a Mano celebrates Italian style and lifestyle, offering handmade (fatto a mano) stylish antique furniture and home furnishings in San Francisco, as well as gourmet Italian food and fine Italian personal care products – all that one needs to live "la dolce vita."
Fatto a Mano is owned by husband and wife team, Massimo Mallamace and Heather Dempsey. Heather, an American, and Massimo, an Italian, met in Florence many years ago. In 2008, Dempset and Mallamace managed a $1 million remodel on the Dempsey's farmhouse in Chianti (view the finished product at http://www.chiantivacation.com and learn how to experience this beautiful property). At Fatto a Mano, they keep it in the "famiglia" – Dempsey's mother Jan makes one-of-a-kind jewelry and her 88-year-old Grandma Alice loves to sell her collectible treasures.
# # #