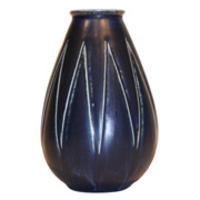 We are pleased to broaden the selection of merchandise at Bond & Bowery
New York, NY (PRWEB) March 18, 2008
Bond & Bowery (http://www.bondandbowery.com)] — the online destination for antiques and fine art — has launched a new category of merchandise, Objets d'Art. The new section joins the established furnishings and fine art categories, increasing the inventory of unique pieces from dealers around the globe
The new Objects D' Art category encompasses fine Asian Arts, Ceramics, Glass, Silver, Ormolu/Gilt Bronze, Wood, Stone, Metal, and Enamel pieces. The new category features accessories that incorporate artistic production as well as actual works of art and collectors pieces.
"We are pleased to broaden the selection of merchandise at Bond & Bowery," said Bond & Bowery co-founder Ben Spaisman. "The inclusion of objets d'art allows dealers to market more of their inventories while giving consumers a wider choice of pieces and price points."
The inclusion of objets d'art is Bond & Bowery's latest initiative to extend its audience and increase value for dealers and customers alike. Recently Bond & Bowery announced a city-by-city campaign to recruit dealers, beginning with Washington, DC.
Initial objets d'art featured at Bond & Bowery include:
Saxbo Blue Zigzag Vase
Country: Denmark
Date: Mid-Century Modern
Description: Stoneware vase with impressed zigzag pattern and dark blue glaze. Impressed "32 (Saxbo Symbol) Saxbo Danmark"
Dimensions:
4.25"W X 4"D X 6.5"H
10.75cm W X 10.25cm D X 16.5cm H
Condition: Excellent
A Pair of Grand Tour Sienna Marble Tubs
Country: Italy
Date: 19th Century
Description: After the Antique, each one a model of a roman tub
Dimensions:
14"W X 6"D X 6"H
35.5cm W X 15.25cm D X 15.25cm H
Materials: Sienna Marble
Condition: Excellent
A Pair of Ormolu Mounted Baccarat Trumpet Vases
Maker/Artist: Baccarat
Country: France
Date: 1890
Description: A pair of Ormolu Mounted Baccarat Trumpet Vases,Each one with swirled molded crystal flutes raised on a Ormolu square plinth base
Dimensions:
4.5"Dia X 14"H
11.5cm Dia X 35.5cm H
Materials: Ormolu and Baccart Crystal
Condition: Excellent
About Bond & Bowery
Launched in August 2007, Bond & Bowery provides the antiques and fine art businesses with a one-stop online destination for the best pieces and art works from all periods and styles. Integrating the latest technology with decades of best practices, Bond & Bowery offers buyers and sellers unparalleled access to the global marketplace. Bond & Bowery is the brainchild of antique dealers George Evans and Elliot Spaisman and seasoned marketer and business executive Ben Spaisman, with backing from a group of industry professionals.
To learn more, please contact Zachary Hastings Hooper at 202.862.4355 or Pamela Brown at 212.255.8455.
Media Contact:
Zachary Hastings Hooper
Senior Vice President
The Rosen Group
Office: 202.862.4355
Mobile: 202.531.2512
Fax: 215.623.1986
zachary @ rosengrouppr.com
# # #