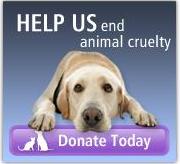 If you can't make a purchase, please donate directly. Thank you very much!
San Francisco, CA (PRWEB) February 29, 2012
Cobblestone Gallery is positioning itself to move inventory for charity. Owner David Flores says, "Cobblestone is moving the entire online inventory to benefit animals and children."
It is commonly known that many business have huge sales to move inventory from time-to-time, but very few are in the position to give its entire net proceeds as a charitable contribution.
Flores says, "Cobblestone Gallery is in a rare position that it is able to do exactly that. Sure every business wants to move inventory, but Cobblestone has many other main sources of revenue so that the concentration here can be directed to a more charitable end."
It is obvious that Owner David Flores with Cobblestone Gallery aim to create a different working model with this stem of entrepreneurial efforts.
If you want to find more information about donating to one of these charities, look up either of the charities below:
ASPCA or Children International
You can make a difference today!
For more information about Cobblestone Gallery or the art, antiques, collectibles and jewelry they carry, please visit http://www.cobblestonegallery.com
###