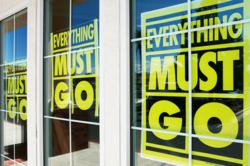 When we say EVERYTHING MUST GO - we mean it. Website for sale reasonably priced!
San Francisco, CA (PRWEB) May 31, 2012
"While San Francisco used to be a bussleing places for botique Antique shops, that has dwindled to a time remembered from old maginzines and stories from Grandparents" says owner David Flores.
"Cobblestone Gallery started from a love of Antiques which grew from a strong friendship with a now 92 year-old 'Lady' that epitimizes the bygone era" explains Flores.
eCommerce Bytes reports on their website the The Top 20 Categories of Antiques & Collectibles Purchased Online in 2010. Flores adds, "You can see fron their list how many items have dropped from previous years high marks."
Cobblestone Gallery is closing its current online presense and doing so with a BANG! If you click the Everything Must Go Savings Coupon on the website, you can request a coupon returned before your purchase. Owner David Flores says, "Everything must go and depending on what you are interested in buying deep discounts will range anywhere from 20% - 60% Off."
Cobblestone Gallery will be out but not forgotton. Flores says, "It's time for reinvention and we will return with a more focused concept, so don't count us totally gone just yet."
Cobblestone Gallery