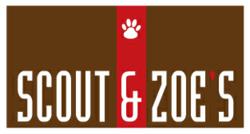 Our antler chews are a great way to keep dogs busy, because they love the taste and last longer than other chew products.
Anderson, IN (PRWEB) September 22, 2011
Scout & Zoe's is helping dog owners prepare for colder weather by compiling an essential to-do list of steps to take in order to ensure that their dogs remain happy and healthy all winter long.
According to the American Kennel Club, many pet owners don't realize that preparing for the change of seasons means much more than providing a warm place to sleep. Keeping dogs warm and dry and making sure they aren't exposed to potential health hazards is the key, along with making sure the pet gets plenty of exercise.
"We love wintertime because it gives us a chance to be together and have fun both indoors and out," says Cindy Dunston Quirk, owner and developer of Scout & Zoe's Natural Antler Dog Chews. "Our antler chews are a great way to keep dogs busy, because they love the taste and last longer than other chew products."
According to the AKC, the most important thing dog owners can do is limit their time outdoors and provide adequate shelter. Other tips include:

Groom the dog regularly. Not many people are aware that most breeds will shed summer coats to make way for a different kind of coat they need during the winter months.
Make sure outdoor play areas are free from chemical hazards such as antifreeze, rock salt and other ice-melting compounds. Antifreeze is highly poisonous to animals, while ice-melting materials can irritate their footpads.
Be ready to provide additional calories if the pet is spending a lot of time outdoors in cold weather. Dogs burn lots of extra energy keeping their bodies warm.
Don't forget to towel off or blow-dry the dog after playing in the snow and ice. Like humans, pets are susceptible to colds and other diseases in winter months. Don't overlook the paws and footpads, which can get tiny cuts and cracks due to cold weather. Hint: a little petroleum jelly can sooth cracked footpads.
Be extra careful with supplementary heat sources and make sure the pet is not exposed to an electrical or carbon monoxide danger.
Take extra precautions in keeping pets away from holiday holly, mistletoe, poinsettia plants and decorations. Many of these can be toxic.
"Cooler weather and the holidays are great times, and great times are meant to be shared with our furry friends," says Cindy. "It takes only a little bit of forethought and attention to make sure you've done all the right things to ensure everyone in your household enjoys the cooler weather."
About Scout & Zoe's: Scout & Zoe's Natural Antler Dog Chews are 100 percent natural premium elk antlers, gathered only after they've been shed naturally as part of the animal's life cycle.
Antler dog chews are the right choice for the 15 to 20 percent of dogs, who suffer from allergies to beef, chicken or have other digestive issues. They're a safer choice for any dog because antler chews don't splinter like bones. Owners like them because they don't wind up in a gooey mess like rawhide and best of all they take away the need for pets to chew on furniture, shoes and other things around the house.
Scout & Zoe's are superior to other chews in helping dogs maintain clean, healthy teeth and contain trace minerals such as calcium and phosphorous which add to the pet's overall health.
Typically lasting four to six weeks, Scout & Zoe's chews are available in a variety of sizes to suit every breed. No animals are harmed and no violence is imposed on any elk during the gathering of the antlers.
To order Scout & Zoe's chews for your pet, go to http://www.scoutandzoes.com or call (317) 457-7222 to find a retail outlet near you.
###